Hospitality Lawyers
The Myerson Hospitality and Leisure Group has extensive experience of working with hundreds of hospitality businesses (including pubs, hotels, restaurants, cafes and the wider food industry) and leisure businesses (including theatres, music venues, sports associations and gaming) as well as the travel and tourism sector, media and entertainment sector, and retail.
We understand the challenges you face. We are here to help you grow as a business and we work with clients as a long-term partnership.
We offer a comprehensive range of legal services to cover every need, including:
Our firm is ranked as top tier in the North West by the Independent Legal 500 so you can be assured you are in safe hands. Details of some of our Hospitality and Leisure clients, and what they say about us, are below.
Our Hospitality and Leisure Expertise
Bars, Pubs and Breweries
Case Study 1: Beermoth
Beermoth are an independent beer specialist based in the city centre of Manchester. At their bottle shop, located in Manchester's Northern Quarter, Beermoth stock a large assortment of beers from breweries around the world. Café Beermoth, located in Spring Gardens, is a Belgian style beer café.
Case Overview:
Beermoth approached us in May 2020, and again in November 2020, to work with them to renegotiate the terms of their lease of Café Beermoth, due to the enduring effects of COVID-19. In both May and November, Beermoth's landlord agreed that Beermoth would receive a rent-free period in return for extending the length of their lease. This required careful structuring to ensure that the tax consequences of the renegotiation were mitigated.
Ian Gordon, a real estate expert at Myerson Solicitors said:
Beermoth are a small local owner-managed business, and it was a pleasure to have been contacted to work with them in negotiating the necessary legal documents to bring about cost-reducing measures during such a time of prolonged uncertainty, caused by COVID-19. Given the nature of the transaction at hand and the difficulties faced by all businesses (not just OMBs/SMEs) within the leisure and hospitality sector, it was important that we carefully scoped and priced our work to ensure Beermoth received the full value of the concessions granted by their landlord. Likewise, by taking steps to research and calculate the most tax (SDLT) efficient method of documenting the transaction, we added further value.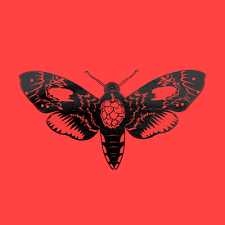 Case Study 2: Joseph Holt Limited
Case Overview :
We helped this large brewery and pub chain introduce Retail Partner Agreements, which are shared ownership arrangements, over a large number of their pubs, replacing traditional employed pub manager arrangements. Our advice included the creation of appropriate Retail Partner Agreements, advice on employment status and the transfer of employees under TUPE to the new arrangements.
Joanne Evans, an employment law expert at Myerson Solicitors said:
We have been proud to support Joseph Holt over many years, helping them to resolve any employment issues they have had to deal with. This has included issues that are unique to the sector, such as the obligations to employees that arise when hospitality venues close for a period for refurbishment and the potential application of TUPE when a hospitality business is acquired. The commercial and employment support we provided on the Retail Partner Agreements enabled Joseph Holt to move to a modern new way of working with their managers.
Client Testimonial:
The service Myerson provides is exceptional and extremely valued by the business and I expect from all the businesses that you support.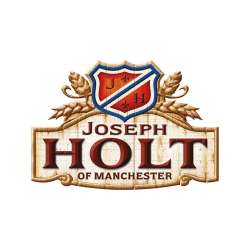 Case Study 3: Dexter & Jones
Case Overview:
Our Corporate and Real Estate teams originally acted for the client when they acquired the business in 2019. The business has thrived since the acquisition and the client instructed the Real Estate team again to deal with a new lease for the unit adjoining the existing shop as part of their expansion. We negotiated a deed of surrender with the landlord for the client's existing lease, along with a new lease to include both shops.
Ian Gordon, a real estate expert at Myerson Solicitors said:
The client had a very tight schedule for carrying out works at the property and it was essential that we completed on a certain day as contractors had been booked to start the alterations. We ensured that the documents were agreed and signed well in advance of the completion date and liaised with the landlord to ensure that the existing tenant of the adjoining unit had signed their deed of surrender in good time. We were able to complete in line with the client's deadline so the works could go ahead as planned.
Client Testimonial:
Adam Rickitt, the business owner, commented: "We first used Myerson for original negotiations regarding establishing the bottle shop, and were so impressed with not only the quality of their work but the friendly manner in which it was done, that with our expansion we had no hesitation in using them again!"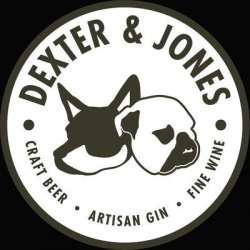 Case Study 4
Client Intro:
The client operates a well-known, national chain of bars.
Case overview:
We have provided advice to this well-known organisation on the employment law issues that arise from operating their bars throughout the night. In particular, we were required to advise on whether any of the employees amounted to 'night workers' under Working Time legislation, what obligations that placed on the organisation, what actions ought to be taken in respect of breaks and health assessments and what the risks were should they opt not to afford their employees the relevant rights and protections.
Joanne Evans, an employment law expert at Myerson Solicitors said:
The additional protection afforded to night workers is a relatively unknown part of the Working Time laws. However, it is obviously important in many Hospitality businesses. Interestingly, there is no direct employment tribunal complaint that can be brought by night worker employees under the Working Time rules. However, ignoring the rules can cause significant issues, including criminal sanctions and employees being able to bring claims under the Employment Rights Act 1996 for detriment and unfair dismissal. It is important, therefore that businesses that employ night workers understand what the obligations are.
Case study 5
Client Intro:
Complete Pubs Management Limited
Case Overview:
We assisted this Company, which leases a various number of pubs across the UK, by preparing a Pub Management Agreement to document the terms in which the Company will engage with the various pub managers to provide pub management services to operate the day-to-day running and operation of the Company's public houses.
Carla Murray, a commercial law expert at Myerson Solicitors said:
It was a pleasure to work with Nick on this contract. It was important to Nick that a balanced approach was taken as the Pubs operated by Complete Pubs are at the heart of their communities, and therefore they wanted to maintain and build on their existing working rapport with the pub managers.
Client Testimonial:
Nick provided a glowing review of our services on ReviewSolicitors stating that "Carla was excellent in the initial draft of the agreement and also very helpful in modifying it to suit our specific requirements." Nick would recommend Myerson to others.
Cafés, Coffee Shops and Takeaways
Case Study 1: Jackson's Garden Café
Jackson's Garden Café Ltd is a small family-owned business that runs a café.
Case Overview:
The transaction was a business purchase with an assignment of the lease of the property. The client was purchasing a café in Cheltenham with a flat above that is used for Airbnb. Our Corporate and Real Estate teams worked together closely on the matter. The Corporate team dealt with the negotiation and drafting of an asset purchase agreement and associated disclosure, as well as drafting a deed of assignment in relation to the goodwill, contracts and business name. Real Estate handled the assignment of the existing lease, including obtaining the landlord's consent.
Charlotte Hook, a real estate expert at Myerson Solicitors said:
On the Corporate side, it was apparent at an early stage that the client did not wish to purchase the business as a whole and an asset purchase was therefore advised as the preferred method of purchase to enable the client to acquire only the specific assets desired. Our Real Estate team also advised the client on a variation to the lease to ensure that they were permitted to use the flat for Airbnb rental. We were able to guide the client through the transaction and they appreciated our advice as it was their first business purchase.
Client Testimonial:
"Myerson recently looked after the acquisition of a business for us. The team were extremely knowledgeable, personable and provide outstanding personal service. This was well-received as it is the first time we have bought a business and their help was definitely required!
Costs were fair due to the time and work the acquisition took and extra services required to complete. Highly recommended."- Victoria
Case Study 2: Click Eat
Client Intro:
The client creates mobile apps. They work in the food and beverage industry.
Case Overview:
Our client is the creator of a mobile app that allows members of the public to book a table at a restaurant or order a takeaway. Our client engaged the services of a software developer to help it create this app. A software development agreement was entered into between our client and the software developer. A dispute arose between our client and the software developer as to the fees payable to the software developer, the validity of the software development agreement and the quality of the work carried out by the software developer.
Gemma Symons, a dispute resolution expert at Myerson Solicitors said:
This is a complex dispute with a software developer involving multiple parties in multiple jurisdictions.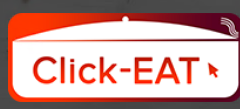 Case Study 3 - Rhode Island Coffee Limited
Client Intro:
Our client is the tenant of a commercial property that it occupies as a coffee house.
Case Overview:
Our client has a lease of a commercial property that it uses to run its business, a coffee house. Our client wanted to bring the lease to an end early by exercising the break option. We drafted and served the break notice on behalf of the client. We ensured that the break notice was correctly served which meant that the lease (and any liabilities contained in it) came to an end on the break date. When the client then negotiated a new lease we provided advice to best protect our client's position in relation to a dilapidations claim.
Karen Taylor, a Property Litigation expert said:
In the current climate many commercial tenants are seeking more flexible leases and are looking to bring to an end early onerous leases. To ensure the break is effective, it is important that it is properly served on the landlord in accordance with the provisions of the lease and that the tenant is advised on how to comply with any conditions that are attached to the break provisions. Failure to do this can mean the break is ineffective and the tenant has to comply with the provisions of the lease for the remainder of the term.
Gyms, Sports Clubs and Associations
Case Study 1
Client Intro:
The client is a golf clothing and sportswear equipment provider. They have multiple sales agents working for them.
Case Overview:
This is a commercial agency matter where we are acting for the principal. The client is a golf clothing and equipment provider and required our services to advise on termination options for one of its agents who had breached the terms of his agency. We prepared and served a notice of termination and are currently defending a claim by the agent for damages under the Commercial Agents (Council Directive) Regulations 1993.
Gemma Symons, a dispute resolution expert at Myerson Solicitors said:
We act for the principal in this matter rather than the agent and the advice was sought prior to termination rather than after the event as the aim was to reduce the risk (as far as possible) of a claim by the agent when the agency was terminated.
Case Study 2
Client Intro:
The client is an international wellbeing and exercise association.
Case Overview:
Contractual dispute with Birmingham International Convention Centre. The case related to force majeure and whether that could be relied upon to suspend payment obligations pursuant to a contract where the venue provider varied the dates for an event. The advice was that the client could not rely on a force majeure clause to suspend payment under the contract as the event had not been cancelled - but the venue provider could not also impose a variation of terms. It was a matter for negotiation as to varying the payment plan which was eventually agreed with the venue provider.
Gemma Symons, a dispute resolution expert at Myerson Solicitors said:
This case was a contract dispute and the advice given affected the long term relationship that the client had with the venue provider.
Case Study 3
Client Intro:
The client provides support in all levels of rowing, from recreational to competitive rowing.
Case Overview:
We assisted the client in the registration and application process to become a community amateur sports club. This status, once granted, will provide the club with preferential tax treatment by granting relief on income, gains and profits from some activities and business rates relief (to name just a few benefits). In light of applying for such status, we reviewed, advised and undertook the required drafting to reconstitute the club's company constitution to ensure that the internal affairs of the company are and will remain accurately recorded.
Case Study 4
Client Intro:
The client is a renowned hockey club in the North of England.
Case Overview:
We provided our expert advice on structuring the incorporation of the sports club in accordance with the Co-operative and Community Benefit Societies Act 2014. The incorporation facilitated the structuring of a member own and run Community Benefit Society which is registered with the Financial Conduct Authority and HMRC as a charitable company. We also liaised with Sport England in respect of awards granted to the Club.
Online Events and Entertainment
Case Study 1
Client Intro:
The client is a computer game developer.
Case Overview:
Our client is the developer of the computer game Minecraft and was a designated Minecraft Partner with Microsoft which allowed our client to release gaming content on the Minecraft Marketplace which individuals could purchase and which our client would get paid for. We were instructed by our client to assist with the resolution of a shareholders dispute when one of the original shareholders decided to exit the company and setup in competition with our client. We were able to quickly resolve this dispute to the satisfaction of our client without significant legal costs being incurred.
Gemma Symons, a dispute resolution expert at Myerson Solicitors said:
This is a good example of a shareholder dispute where we obtained a swift and successful outcome for the client.
Restaurants
Case Study 1: Yang Sing Restaurant
Case Overview:
We assisted this well-known Manchester restaurant with various employee relations issues over many years, including successfully defending an emergency interim relief application brought by a waiter alleging he had been dismissed due to involvement in union activities.
Joanne Evans, an employment law specialist at Myerson Solicitors said:
Employment Tribunal claims are increasingly common in the restaurant sector, particularly after such challenging times for restaurants through the Covid pandemic. We regularly defend restaurants against such claims, including claims involving allegations of discrimination, whistleblowing and breaches of health and safety.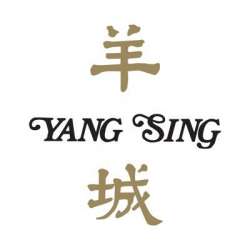 Case Study 2 - Yara Restaurant
Client Intro:
The clients were leaseholders of business premises in Altrincham. They run a Syrian and Lebanese restaurant.
Case Overview:
This was a nuisance claim from a neighbour of Yara Restaurant. He alleged that customers smoking on the balcony outside his kitchen window, excessive noise outside the restaurant and odours etc caused a nuisance and that the smoking balcony trespassed on his property and had caused damage to his kitchen. We successfully defended the nuisance claim with regard to the odours and excessive noise outside the restaurant and the initial remedy sought by the claimant of an injunction to close the restaurant. The judge found the effect of the trespass of the smoking balcony to be negligible so only awarded nominal damages. Damages for the location of the smoking terrace were also small as it was found to be a historic nuisance since the terrace was no longer used for smoking.
Gemma Symons, a dispute resolution expert at Myerson Solicitors said:
This was a high profile and published case which involved a prominent local business. The client was ultimately successful in defending the majority of the claims advanced by the Claimant.
Case Study 3:
Client Intro:
The client runs Italian restaurants in and around Manchester.
Case Overview:
We were instructed by the client to assist with a trademark infringement claim which arose with a restaurant in Glasgow. Both parties used the same name for their restaurants. Our client began trading in 2015 whereas the restaurant in Glasgow did not start trading until 2019. The dispute arose when the Glasgow restaurant owners obtained a trademark from the Intellectual Property Office and then sought to stop our client from trading using the name it had started using in 2015. Working closely with a Trademark Attorney, we presented several arguments as to why the trademark obtained by the Glasgow restaurant would be declared invalid and therefore why our client could continue trading using the name it had been using since 2015.
Gemma Symons, a dispute resolution expert at Myerson Solicitors said:
This is a complex trademark dispute which is a specialist area of law requiring the assistance of an external expert.
Travel, Hotels and Accommodation
Case Study 1
Client Intro:
The client runs a holiday cottages business. They are based in Yorkshire and also have an associated caravan park.
Case Overview:
Between 2008 and 2017 our client took various loans and overdraft facilities with the Royal Bank of Scotland in relation to their business. Between October 2011 and January 2015, our client's business was handled by the Royal Bank of Scotland's Global Restructuring Group (GRG). As a result of GRG's treatment of our client, our client brought a claim against the Royal Bank of Scotland for increased costs of borrowing, legal and professional fees and loss of opportunity.
Gemma Symons, a dispute resolution expert at Myerson Solicitors said:
This is complex banking litigation which is a specialist area of law.
Case Study 2 - Travel Counsellors
Case Overview:
Our lawyers have provided employment support to Travel Counsellors for a number of years now. This includes advice on various people related matters including throughout the pandemic where the client had to be very reactive and adapt quickly and successfully to the sudden and significant impact of the travel restrictions on their business operations.
Joanne Evans, an employment expert at Myerson Solicitors said:
It is a pleasure to assist such a proactive and people focussed business and to be there to support them through the most challenging period of time ever faced by the travel industry. We have enjoyed seeing how well the business has adapted, despite the extreme complications caused by the global pandemic. We look forward to continuing to support them in their future growth and progress.
Client Testimonial:
"Having employment lawyers on hand all the time is a great reassurance for us and it enables us to resolve issues quickly, as and when they arise. The team provides fantastic support and gives crystal clear and constructive advice every time".
Case Study 3
Client Intro:
The client is the owner of a holiday let in Cumbria.
Case Overview:
The client bought a property to use as a holiday let in Cumbria. They received a letter from the local council's solicitors alleging breach of a restrictive covenant that required the property to be used as a single dwelling house only. The client may pursue professional negligence against the solicitors who acted for them in the purchase of the property for failing to advise them about the restrictive covenant.
Gemma Symons, a dispute resolution expert at Myerson Solicitors said:
Claims against property solicitors who fail to properly advise their clients are increasing and in particular in relation to restrictive covenants that the purchaser is not made aware of at the time of purchase. This case is a typical example of that and can severely decrease the value of a property.
Theatres, Events and Music Venues
Case Study 1: Royal Exchange Theatre, Manchester
Case Overview:
Our lawyers have provided employment support to the Royal Exchange for many years. This includes back in 1996, when the centre of Manchester was bombed, leaving the theatre seriously damaged and unable to open for many months and, recently, when the theatre again had to close because of the Covid pandemic.
Joanne Evans, an employment law expert at Myerson Solicitors said:
We have enjoyed working closely with the Royal Exchange Theatre for over 25 years. We are particularly proud of the support we have given this iconic organisation when they have had to deal with the most challenging of employment issues arising from the unexpected closure of the theatre because of, first, the terrorist bombing of Manchester in 1996 and, second, the global pandemic in 2020.
Client Testimonial
Steve Freeman, the Executive Director at The Royal Exchange Theatre Manchester said:
"Our long relationship with Myerson is testament to the quality of the service provided. Employment matters are often complex and urgent, knowing that we can access advice and expertise at short notice is incredibly reassuring. The clarity and straightforward nature of Myerson's approach gives us great confidence and that is why we have remained with them for so long."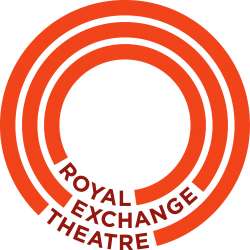 Case Study 2: Larkspur Lodge
Client Intro:
The client is a local wedding venue. They are based near Knutsford.
Case Overview:
Larkspur Lodge are a wedding venue based in Cheshire. They sought Myerson's advice in relation to whether the Covid-19 pandemic would frustrate their contracts with couples looking to get married at their venue. We subsequently acted for them in a claim for recovery of outstanding sums and negotiated settlement on their behalf.
Gemma Symons, a dispute resolution expert at Myerson Solicitors said:
This case involved technical legal arguments regarding the frustration of contracts and was particularly pertinent given that it stemmed from the Covid-19 pandemic and was an issue that was affecting a number of businesses. The outcome of our advice and of the matter had a huge effect on the continued success of the client's business.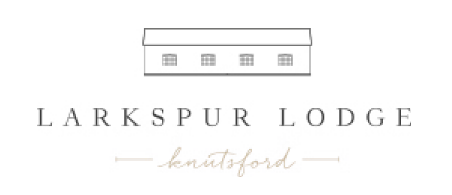 Case Study 3
Client Intro:
The client is an event management company. They provide supplies and rentals for parties.
Case Overview:
We were instructed to deal with an intellectual property dispute. They had issues regarding the goodwill attached to their trading styles and potential oppositions to trademark registrations which they wanted advice on.
Gemma Symons, a dispute resolution expert at Myerson Solicitors said:
This was a complex IP dispute requiring expert knowledge of trademarks.
Case Study 4: Nu Chef
Client Intro:
The client is a provider of catering services. They work in the food and beverage industry.
Case Overview:
Nu Chef provides catering services in the form of naked chefs and butlers. Myerson assisted NU Chef in defending allegations of trademark infringement from Butlers in the Buff. The dispute was ultimately resolved without proceedings being issued via correspondence between the parties.
Gemma Symons, a dispute resolution expert at Myerson Solicitors said:
This trademark dispute centred around whether or not the client provided the same services as another business and was a good example of the technical aspects of IP disputes.

Case study 4:

Mustard Media and Marketing Limited
Client Intro:
Mustard Media and Marketing Limited provide social media and marketing services, predominantly in the hospitality and festivals sector.
Case Overview:
We have assisted Mustard Media and Marketing Limited on a range of instructions, including drafting the terms and conditions for the provision of their digital social media and marketing services and, most recently, reviewing and advising on a complex framework agreement for the provision of their services.
Joanna Colgan, a commercial solicitor at Myerson Solicitors said:
It is a pleasure to work with Mustard Media and Marketing Limited as they continue to grow in success and offer their media and marketing services to an ever-expanding customer base.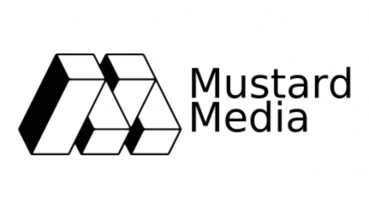 Case study 5
Client Intro:
The company operates a franchise network aimed at organising social events, including package holidays and leisure activities.
Case Overview:
We have assisted Spice UK with the growth and maintenance of its franchise network, including drafting the master franchise agreement and overseeing corporate sales of franchisee companies. We have also advised the company on certain GDPR and direct marketing compliance points, as well as offering support on trademark infringement and passing-off claims. More recently, we have given advice on issues around Covid-19, including event management points.
Terry Moore, a corporate commercial expert at Myerson Solicitors said:
"We have been proud to be part of Spice UK's continued growth and success. It has been a pleasure to work with Rob Thompson and his team and to support the company's franchise network, and we look forward to continuing to do so in the future".
Venue Ownership, Fit Out and Management
Case Study 1: Escape Reality
Escape Reality are an innovative provider of hi-tec escape rooms and virtual reality gaming experiences. They operate in the fast-growing escape room and virtual reality gaming element of the leisure sector.
Case Overview:
Our job involved ensuring that the client was fully advised as to the legal, practical, planning and construction-related issues which would need to be dealt with in respect of the client's new premises. The parties entered into a conditional agreement for lease with the substantial landlord and tenant fit-out works, to be carried out in strict compliance with a variety of controls that operated over the centre as a whole.
Ian Gordon, a real estate expert at Myerson Solicitors said:
Our client had spotted an opportunity to significantly increase the scale of its offering in the central Manchester leisure market by taking a lease of a large unit in a flagship leisure destination in the city centre. It was an opportunity to create an innovative new series of bespoke rooms, offering a much better range of games than they had been able to previously.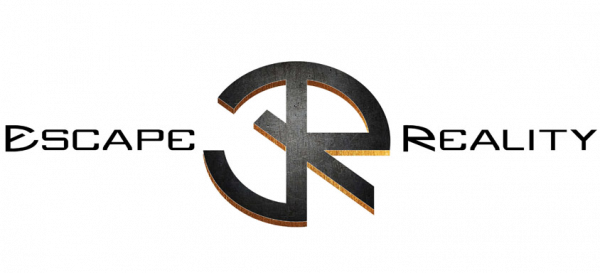 Case Study 2: Stroud Regeneration Limited
Case Overview:
Since 2020, Myerson has been involved in all estate management work at Five Valleys Shopping Centre, Stroud, dealing with lettings to various retailers. In addition, Five Valleys now has its own artisan market offering numerous food and drink options, with the legal paperwork put together by Myerson to enable market traders to be signed up with the minimum of fuss.
Ian Gordon, a real estate expert at Myerson Solicitors said:
We work with the client to ensure that any new occupier is signed up as quickly as possible, particularly in current circumstances, with a view to ensuring that the tenant is open and trading without delay.
Client Testimonial:
Ian Gordon gets the job done, speaks to his clients and understands the commercial reality of a deal.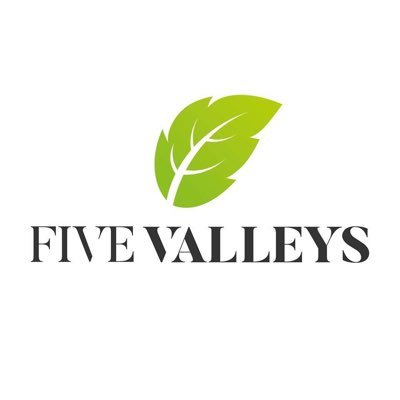 A selection of some of our Hospitality and Leisure clients
Our Hospitality and Leisure Top Tips
For tenants taking a commercial lease
Repair 'full repairing lease' means you will be responsible for all repairs to the property inside and out. Landlords also expect regular re-decoration to occur. If you are taking a lease of property that is not in a good state of repair when the lease is granted, consider making use of a schedule of conditions.
Dilapidations: Often leases require the tenant to put the property back into good condition when they leave. This can be very expensive, and in some instances involve putting the property into better condition than when the lease was signed.
Rent: In the hospitality sector, consider whether it would be appropriate to discuss with the landlord that part of the rent payable is linked to the turnover achieved at the premises.
Terminating the lease early: Having a break clause in a lease gives a tenant the flexibility to end the lease early. It is extremely important to consider any pre-conditions contained in a break clause. The conditions of a break clause are strictly interpreted by the courts and can easily be misconstrued by tenants.
Assignment and underletting: Rights to underlet or assign a lease to provide tenants with the flexibility to streamline their property liabilities where circumstances change during the term of the lease. Such dealings will either be absolutely prohibited by the lease or only be permitted with the landlord's prior consent and subject to certain pre-conditions that need to be complied with.
Rent Review: When renting any type of commercial property, particularly with a long-term lease, you will be subject to rent reviews. These tend to be every three to five years and can alter the amount you pay over time. Consider whether the rent review is on an open market basis, or perhaps another mechanism such as being linked to changes in the Retail Prices Index.
Service Charge: The service charge is the cost of maintaining and repairing a property that the landlord charges back to the tenant. You can try and cap the amount of service charge you pay when negotiating the terms of the lease.
Rights to Renew: Depending on the way your lease is drafted you may have the right to renew your lease on similar terms when it expires. This can be a valuable right, especially where you want to create goodwill in a particular location.
Alterations: Alterations are often prohibited for any exterior or structural part of the property and internal non-structural alterations are usually commonly allowed with the landlord's prior written consent. Consider how this might affect what changes you might want to make to the premises.
Term: This is the length of the lease. It is crucial that the lease length fits with your short- and long-term business plans. This is why it is important to plan ahead, especially when there are restrictions on whether you are able to break, assign or underlet the lease.
For employers
The Hospitality and Leisure sector has faced immense challenges in 2020 and 2021 because of the Covid pandemic. These challenges have been compounded with the implementation of Brexit, causing a huge resource shortage and recruitment challenge for the sector.
Hospitality and Leisure businesses are people businesses and there has never been a more important time for employers in the sector to understand their obligations and support their people. Hopefully, these top 10 tips provide some helpful guidance.
Take care when recruiting: All job applicants are protected by discrimination law and can bring Employment Tribunal claims if their application is not successful. Therefore, you should make sure you avoid any discrimination when recruiting. List the essential and preferred requirements for the role and then make recruitment decisions based on these. Make sure they are relevant to the role and do not suggest any discrimination, such as references to age, sex, marital status or race. Keep careful notes of the reasons why candidates are not successful in case of challenge.
Comply with 'right to work' checks: It is a criminal offence to employ someone without the appropriate immigration status and there are now stringent rules around the checks that must be carried out. Employers must see employees' original documents that prove their right to work, check they are valid (in the presence of the employee before they start their employment) and retain copies. The rules were relaxed temporarily due to Covid-related restrictions. However, virtual checks were still required. Employers should check the latest requirements when they recruit.
Issue contracts of employment: This is a legal obligation but it is also an opportunity to set out terms around pay, duties and hours etc to avoid later dispute. If written terms are not put in place at or before the start of employment, Employment Tribunals can order employers to pay an award of up to four weeks' pay per employee. In addition, Employment Tribunals tend to frown upon employers who fail to comply with this basic obligation, putting you on the back foot if you are challenged about any other issue.
Get 'deduction from pay' consent: You cannot withhold or make deductions from employees' wages unless you have signed consent from them in advance. The easiest way to achieve this is by including a 'deduction from pay' clause in your contracts of employment. Otherwise, you could be ordered to repay the monies, even if you are owed them by your employee.
Keep up to date on the rules around tips and gratuities: In the last three years, the Government has repeatedly promised to introduce a new law requiring employers to pass on all tips and service charges to workers and for the distribution of tips to be undertaken on a fair and transparent basis. This law has not yet been brought into force. However, it is still expected so employers should be aware that there is going to be more regulation over tips and gratuities.
Manage holidays and calculate holiday pay correctly: Usually, holiday entitlement cannot be carried over into future holiday years. However, if employees have not been able to take holiday due to the Covid pandemic, some of their holiday can be carried over into the following two years. Therefore, it is more important than even to manage employees' holiday entitlement proactively. In addition, if your employees regularly work overtime, their overtime pay is likely to form part of their 'normal remuneration'. This means that it needs to be included in the calculation of their holiday pay.
Beware the rights of short serving employees: Whilst employees cannot usually claim unfair dismissal until they have two years' service, there are various other claims that can be brought from the start of employment. Any discrimination claim can be brought from the start of employment. This includes discrimination based on sex, race, age, sexual orientation, part-time status, fixed-term status, disability, religion and marital status. Also, employees can claim unfair dismissal from the start of employment if the dismissal is for an 'automatically unfair' reason. This includes dismissals that are connected to pregnancy or maternity, taking family leave, raising health and safety concerns (including Covid-safety worries) and raising concerns about employment rights generally, such as working time rights.
Flexible working request: Any employee with 26 weeks' service can request a change to their hours, work location or duties. There is no longer a requirement that the request must relate to childcare and there is a proposal that this should become a right that applies from the start of employment. There is a statutory process for responding to a request and failing to deal with a request properly can result in an award of eight weeks' pay. Discrimination issues also often arise so recognising these requests, and responding appropriately, is important.
Stop former employees from damaging your business: This requires written restrictions, usually in the contract of employment, stopping a departing employee from joining a competitor or poaching customers or former colleagues for a period of time. These restrictions do need careful drafting to ensure they are enforceable. However, it is worth the investment, particularly if you have key people who could cause serious damage to your business if they left. Without specific restrictions, your options and remedies are very limited.
Handle reorganisations or contract changes carefully: Employers cannot unilaterally impose changes to employees' terms and conditions of employment without the consent of the employees. Therefore, a careful approach should be taken to avoid breach of contract claims. Alternatively, notice can be served to terminate employment, with the offer of re-engagement on new terms, although this should only follow a full consultation process to avoid unfair dismissal claims. If 20 or more employees are affected, additional 'collective consultation' rules apply and should be factored in to avoid expensive additional penalties.
For employers on casual workers
Tip 1: Understand whether an individual is self-employed, employed or a worker
Unless an individual is genuinely in business on their own account, if they have agreed to perform work personally, it is likely that they have at least worker rights. The more control you have over how work is performed and the more integrated the individual is into your business, the more likely it is that they are an employee, attracting more onerous employment protection rights, particularly rights not to be unfairly dismissed and rights on redundancy. Understanding an individual's status is crucial.
Tip 2: All workers are entitled to written terms and conditions
Both employees and workers are entitled to receive a statement of their terms and conditions of engagement. The statement must be issued on or before the first day of work. The document must include details of pay, hours, holiday pay, sick pay and benefits. One benefit of a statement of terms of engagement is the opportunity to clarify and agree the parties' intentions about whether the individual has the status of worker or employee.
Tip 3: Workers must be paid NMW via PAYE
Workers are entitled to be paid the National Minimum Wage applicable to their age group. HMRC only recognises employed or self-employed status. If an individual is not genuinely self-employed, you must operate PAYE, even if they are only a worker and not an employee. A worker may also be entitled to auto-enrolment pension contributions (subject to the usual qualifying criteria).
If an individual works through their own limited company or personal services company, you will need to decide whether IR35 or the off-payroll rules apply.
If the worker behaves like an employee of your business or your client, the individual's company, you or your client will need to operate PAYE in relation to payments made.
Tip 4: Workers are entitled to holiday pay and rest breaks
Only the genuinely self-employed are not afforded paid holiday. Workers are entitled to 5.6 weeks paid holiday in accordance with the Working Time Regulations. Holiday pay entitlement can become complicated where days and hours of work are variable, but the entitlement stands and failure to recognise it can result in claims for up to 2 years holiday pay. Labelling a portion of hourly or weekly pay as holiday pay may provide a solution, but it is not without risk, and you must ensure that workers receive enough pay to satisfy the National Minimum Wage entitlement.
Additional rights under the Working Time Regulations to rest breaks and maximum average working hours also apply to workers.
Tip 5: Workers may be entitled to Statutory Sick Pay
Some workers may qualify for statutory sick pay depending on their average earnings from your business and them satisfying the normal eligibility criteria.
Tip 6: Workers are not entitled to family leave or related pay
Workers will not qualify for statutory family leave such as time off for ante-natal appointments, maternity leave, paternity leave and adoption leave, and they are not entitled to associated family leave pay.
However, employers must be live to the fact that workers are protected from pregnancy and maternity discrimination.
Tip 7: Workers are protected from discrimination and detriment
Although workers do not have unfair dismissal protection rights, they have rights much the same as employees in relation to discrimination on the grounds of the usual protected characteristics such as race, sex, age, disability and maternity. Workers are also protected from suffering any detriment because they are a whistleblower or have taken action in circumstances where their health and safety are in serious and imminent danger.
Tip 8: Employers may be liable for discrimination by their workers
You could become vicariously liable for the acts and omissions of workers as well as employees. This could include liability for discriminatory acts against other employees or workers, including harassment. Workers must therefore be made aware of your policies on bullying, harassment and diversity and inclusion.
For Brand Protection
Brand protection is vital for all hospitality and leisure businesses no matter how new, old or well-known the business is. A strong brand helps a business to distinguish itself from its competitors and it adds value to the business by enhancing consumer awareness and improving customer loyalty. This is particularly important in a competitive sector such as hospitality and leisure. Once a brand has been created and protected, it is important that the business uses it consistently and does not do anything to erode the brand's value or legal protection.
Brand protection is often closely linked with intellectual property (IP) rights and the protection of IP is a major concern for most businesses. The last thing you want is to come up with an innovative idea in relation to your business only to have it exploited, copied or used by somebody else.
What is a brand?
A brand is an intangible marketing or business concept that helps people identify a company, product or individual. People often confuse brands with things like logos, slogans or other recognisable marks, which are marketing tools that help promote goods and services. For consumers, brands are of significant importance akin to a lifestyle choice meaning that some big brands have an almost cult-like status.
Ten top tips
A brand may be protected by several intellectual property rights, primarily trademarks but also copyright and design rights. A brand may also be protected under the law of passing off. Domain name protection is also an important aspect of brand protection for any business with a web presence.
Here are some useful top tips which are designed to assist hospitality and leisure businesses with brand protection.
Contracts. Ensure that all contracts and consultancy agreements state that you own the IP rights developed by you or for you by employees or third-party consultants. A strong internal IP policy can also enhance brand protection. If appropriate, such contracts should also include IP assignments.
Conduct searches to establish whether your branding idea is original. The UK Intellectual Property Office Website allows you to carry out patent, design and trademark searches. It is advisable to do this early in brand development. For example, if you have come up with a name for your new company or brand, a trademark search allows you to see if that name is already registered by someone else. Searches at Companies House also allow you to see if the brand name you want to use is already registered by someone else. Carrying out simple searches like this can avoid you being accused of intellectual property infringement or "passing off" later down the line.
Copyright ©. Copyright protects original literary, dramatic, musical and artistic works, including films, music and computer programs. Copyright protects against the copying of another's work and the physical expression or representation of an idea but it does not protect against independent development of the same idea. Copyright ownership allows the owner to prevent the unauthorised use of the work, such as making copies or uploading the work to the internet. Copyright automatically arises on the creation of the relevant work and lasts for 70 years after the death of the author in relation to dramatic, artistic, literary and musical works. The creator of the work is usually the first owner of the copyright in it. You can make your copyright protection stronger by making it clear to the wider public that the relevant work is protected by copyright. You can do this by adding the copyright symbol ©, your name and the date of creation of the relevant copyright work. A solicitor with experience in copyright infringement can help bring or defend claims where copyright infringement is alleged.
Registration of IP rights. There are formal IP registration procedures in most countries that allow you to formally record the ownership of a patent, design or trademark. The UK Intellectual Property Office (IPO) processes registration applications in the UK. If you want to register a patent, design or trademark then a Trademark and Patent Attorney can help with the registration process. Adding the registered ® symbol to your mark also lets others know that it is protected and helps prevent unauthorised exploitation.
IP abroad. There are a number of international routes that allow you to protect your IP rights abroad. If you are planning to do business abroad then you should ensure that you have brand protection in whatever territory you are or will be operating in. Again, if you want to register a patent, design or trademark abroad then a Trademark and Patent Attorney can help with the registration process.
It may be commercially beneficial to allow others to use your brand and related IP rights. This is especially common in franchising. By granting a licence you can govern the use of your brand and IP by an authorised user, including setting minimum standards and receive remuneration in the form of a licence fee. Granting a licence is one of the safest ways of ensuring your brand and IP rights are protected if you are allowing someone else to use it. A solicitor who specialises in drafting IP contracts can help draft the relevant licence agreement.
Keep a record of the development of your brand and IP rights. Sign and date copies of drawings, screenshot designs, digitally date photographs and keep a log of communications. The more contemporaneous evidence you have then the greater your chance of proving you are the owner of the relevant IP rights.
Make sure you maintain the protection of your brand so do not be afraid to enforce your brand and associated IP rights. If you identify any breach of your brand and/or IP rights then with the assistance from a solicitor who specialises in IP infringement, you can pursue the infringing party through the Courts if appropriate (however, most matters can be resolved with a "cease and desist" letter).
Domain names. A domain name is a form of electronic address for a website. Domain names are valuable commodities, with the most sought-after names changing hands for large sums of money. It is usual nowadays for any business to have a web-presence and it is important to ensure that a business has the right to use a domain name (or names) that reflects its business and attracts customers. Domain names can be registered with organisations such as GoDaddy and Ionos. If a domain name dispute arises then this can normally be resolved using an arbitration service. In the UK the relevant arbitration service is run by Nominet.
Protecting goodwill. This is linked to the law on passing off. The principle underlying the laws of passing off is that "a person is not to sell his goods under the pretence that they are the goods of another person". For a name, mark or get-up to be capable of being protected by an action in passing off the public must rely on it, in the sense that they recognise it as denoting the quality or character of the goods of one trader. Actions in passing off have traditionally concerned the use by the defendant of the name, mark or get-up used by the claimant to denote a product or business. Over time, however, passing off claims have extended to include the use by a defendant of other branding or marketing techniques of the claimant, such as slogans or visual images from advertisements. In addition, passing off can be used to protect a celebrity's image and/or name against unauthorised use in a commercial context. Passing off claims can be brought to protect a trader's business against what might in broad terms be called a certain type of unfair competition. A solicitor who specialises in IP disputes can assist with the bringing or defending of a passing off claim.
For avoiding pitfalls in Terms and Conditions
1. Tailor your terms and conditions: It may sound obvious, but you should ensure that your terms and conditions are tailored to your business and state that they apply to whatever it is you are supplying, whether that be food and beverages travel, hotel rooms or leisure activities. This means knowing your business model and who your customers are to ensure that your terms and conditions cover any additional regulatory requirements (such as package holiday regulations) that you may be required to comply with.
2. Superseding other terms and conditions: As a matter of course, you should always ensure that your terms and conditions state that the latest version supersedes any previous versions or any T&Cs the customer may produce/seek to apply/attach to their correspondence. However, notwithstanding what your terms and conditions state, you must have good processes in place to avoid inadvertently accepting your customer's T&Cs. This is particularly relevant when dealing with suppliers, such as breweries, airlines or catering companies, who may have their own terms and conditions, which may conflict with yours.
3. Distance selling: Have you thought about how you are selling your product or services and how that might affect your terms and conditions? If you are "distance selling" to consumers, for example, if you are selling online, you must comply with the distance selling rules. This will include giving customers certain information and providing a "cooling-off period". With more and more leisure activities being booked online nowadays, it is more important than ever to ensure you do not breach distance selling rules.
4. Reviews: Reviews are often the first thing people look at when deciding on a holiday, restaurant or other leisure activity, and they can hugely affect how successful a business is. Have you thought about how you deal with reviews on your website, particularly any negative ones? You may want to consider implementing a complaints process and incorporating that into your terms and conditions to avoid people posting bad reviews.
5. Cancellation and termination rights: You will also need to tailor your customers' cancellation rights to the nature of your company's offering. For example, wedding venues often offer payment in instalments and the amount a customer is entitled to if they cancel depends on how long before the wedding date the cancellation occurs. This must be clearly stated and brought to the customer's attention before they sign the contract. Ensure that the cancellation rights relate to your business and comply with any statutory rights that may be given to the customer. For example, if they are a consumer, they may have a "cooling-off" period during which they can cancel the contract. Any termination rights you may have should also be clearly stated in your terms and conditions and specifically brought to the attention of the customer.
6. Limitation of liability: Your terms and conditions must contain a properly drafted limitation of liability clause to protect and manage the risk your business is exposed to. This is particularly important when dealing with high value or long-term contracts, such as with suppliers or wedding customers who may have booked several years in advance.
7. Beware of unreasonable terms: Whilst it is important that your business is protected as far as possible, you must be careful not to include terms that may be considered unreasonable. The reasonableness of a term can be a very technical legal point, and legal advice should be sought to ensure all your terms are enforceable. Remember that consumers are given greater protection and rights when contracting with businesses. What one person may term as reasonable may not be the same as what another person does. This is particularly important for those in sectors supplying services rather than goods where there is no physical thing that can be returned, which is often the case in the hospitality and leisure industry. You should clearly state, for example, in what circumstances customers are entitled to refunds or partial refunds and any exclusions to avoid any potential arguments about reasonableness if a dispute did occur.
8. Penalties: Any charges in addition to the charges for the goods or services, such as late payment charges for instalment payments, should be clearly stated in your terms and conditions (together with a reason or explanation) and based on a genuine pre-estimate of any loss your business might suffer. They also need careful drafting as it is important that they are not considered a penalty and therefore unenforceable. It would be prudent to list the charges which may most commonly be applied, such as late payment charges so that the customer is aware from the outset.
9. Intellectual property and data protection: It is important to protect your intellectual property (IP) and your customers' data. This is a specialist area of law, and legal advice should be sought to protect your IP (for example, terms restricting the use of your business material/information) and ensure your business processes data according to all applicable data protection laws. This is particularly important for businesses sharing customer information with third parties (especially foreign ones), such as travel agents or booking websites.
10. Exclusive jurisdiction: If the party you are contracting with is based in the European Union, such as an airline, hotel or restaurant, it is now more important than ever to check that your terms and conditions give exclusive jurisdiction to the English courts if a dispute arises, as this will simplify matters greatly if you need to enforce a judgment against them. Any contract made after 1st October 2015 should be checked to ensure that the parties have agreed that the English courts have exclusive jurisdiction.
Property Disputes
Tip One: Post pandemic lease negotiations
When negotiating a new lease give some thought as to what terms would be beneficial to you. The impact of the pandemic may mean you want to consider a rent that is based on a percentage of your turnover rather than on an open market valuation. In addition, you may want to negotiate a rent suspension provision in the event of a future lockdown in addition to when the property is uninhabitable.
Tip Two: Pandemic rent arrears
if you have accrued arrears of rent during the pandemic, you should try to pay them if you can. The rent has always been due and owing so it is a debt owed to your landlord that interest is likely to be charged on. If you are unable to pay the arrears then you should try to reach an agreement with the landlord about how and when they will be paid. If you are unable to reach an agreement and the arrears accrued as a result of a mandatory closure order from 21 March 2020 – 18 July 2021 in England and 21 March 2020 – 7 August 2021 in Wales then you have 6 months from the date the Commercial Rent (Coronavirus) Bill comes into force (which is expected to be later this month) to refer the matter to arbitration.
Tip Three: Vacating your premises early
If you want to get out of your lease early then there are a number of options available:
See whether there is a break provision in your lease that you could exercise. If so, the break may have conditions attached to it. These will need to be complied with to effectively exercise the break. You will also need to ensure that you give the correct notice to your landlord;
Consider negotiating an early surrender with your landlord; or
Consider whether you are able to assign the lease to a third party. You will need to check your lease to see if the landlord's consent is required and if so, make an application to your landlord for consent to assign the lease.
Tip Four: Terminal dilapidations
If you are concerned about your liability for terminal dilapidations ( which is a damages claim the landlord can bring against you for you failing to hand back the property in the standard required by the lease at term-end) then you should seek professional advice a couple of years before term-end. Whilst the Schedule of Dilapidations is an indication of the value of the damages claim as it sets out the likely cost of undertaking the repairs, it is by no means a given that the landlord will recover that sum. Section 18 of the Landlord and Tenant Act 1927 limits the amount a landlord can recover for repair works and can at times significantly reduce a claim. Therefore, always seek professional advice early on to limit your liability.
Tip Five: Live Event Reinsurance Scheme
On 5 August 2021, the Government announced that in response to the pandemic, it would partner with insurers to offer a cost indemnification insurance scheme to make the cover available against the cancellation, postponement, relocation or abandonment of events. These events include, amongst others, music festivals and conferences. This scheme is still available and runs until 30 September 2022. For more information follow this link Live Events Reinsurance Scheme.
Meet Our Hospitality and Leisure Solicitors
Home-grown or recruited from national, regional or City firms. Our hospitality and leisure lawyers are experts in their fields and respected by their peers.


Contact Myerson Solicitors
Complete the form below, or alternatively, you can call Myerson Solicitors on: