Our Intellectual Property Expertise
Our Service
"Intellectual property rights" is a phrase used to cover a variety of legal rights which can either arise automatically or be registered in respect of creative works, whether that's a brand identity, trademark, know-how or confidential information or artistic/dramatic works.
It is important that these assets are protected from potential competitors, so you control how you exploit them. To do this, you will need the advice of a specialist intellectual property dispute Solicitor to ensure legal recognition and enforcement of the ownership of your IP rights.
Our Intellectual Property Solicitors are able to advise on all aspects of registering, protecting and exploiting your IP, putting you in control of how your IP is used.
We would welcome the opportunity to review your IP portfolio and discuss your requirements in detail with you. We will work with you to compile IP strategies that ensure your IP is protected.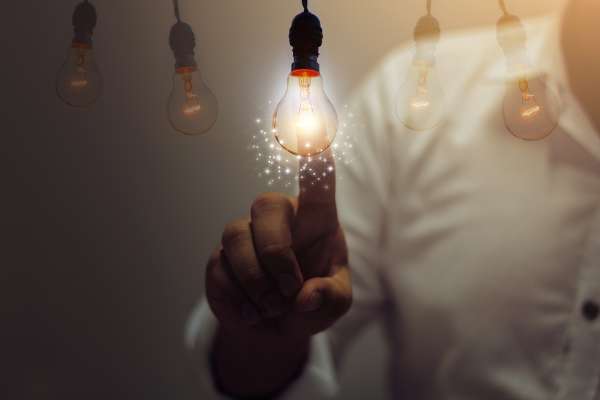 Why Choose Our Intellectual Property Solicitors?
Our specialist intellectual property team are ranked by the Legal 500 legal directory. This means that you can be certain that you will be receiving highest quality of legal advice and displays our strength in advising on complex IP issues.
Our specialist intellectual property team advise clients on a broad range of IP matters from initial registration and exploitation / lawful use through to protection and enforcement. Our specialist IP litigation team is also highly experienced in business disputes involving intellectual property.
Myerson are also a member of the Intellectual Property Lawyers Association (IPLA) which is an association of law firms with an established IP department. Our membership provides both us and our clients with access to a wealth of knowledge and expertise relating to intellectual property.
Through our many years of service, we have close working relationships with trademark and patent attorneys and regularly liaise and work with them on a wide range of intellectual property issues such as registering trademarks, patents and design rights and when disputes arise in relation to intellectual property rights. These working relationships are a key element of the service we offer to our clients and which benefits our clients.
Myerson is also the Manchester and Cheshire law firm member for the MSI Global Alliance, a top 20 ranked, leading, international association of independent professional firms. As the IP matters we deal with often involve an international element, we can call upon the expertise and knowledge of our fellow MSI members to ensure that our client's global interests are protected.
Examples Of Our Work In This Area Include
Acting for a Chinese frozen food manufacturer in a claim against one of its former employees in relation to misuse of confidential information and copyright and database right infringements;
Acting for a New York based pastry house and assisting it with policing its IP rights on a day to day basis;
Acting for a clothing supplier in a design right dispute with a fashion brand which manufactured and sold maternity clothes;
Acting for a start-up software development company and its directors in successfully defending injunctive proceedings relating to breach of contract, breach of confidence and copyright infringement;
Acting for a supplier and retailer of tobacco products in a trademark infringement case against a US manufacturer and UK distributor;
Advising a film production company in relation to the ownership and licensing of various rights in connection with a film;
A review of trade marks for a DIY trade centre, advising on the marks to be registered, possible classes of registration and cost analysis. We liaised with our trade mark agent over the merits of the applications, including filing international, EC and UK only trademarks and whether a series mark could be applied for;
Advising a technology company on the terms of a tri-party consortium agreement which involved the divulging of confidential information and intellectual property rights, resulting in the creation of jointly owned IP;
Working with a specialist patent attorney to obtain patent protection for a SaaS product; and
Assisting a client with analysing market presence and intellectual property registrations from a legal perspective in relation to a variety of potential new brand ideas.
Contact Us
You can contact a member of our team using the contact form below or by phoning us on
Meet Our Specialists
Home-grown or recruited from national, regional or City firms. Our specialists are experts in their fields and respected by their peers.
Latest News and Insights
Keep up-to-date with the latest legal news and our expert opinion.