Who We Are
A Top 200 UK Law Firm based in Altrincham, Manchester we offer an alternative approach to legal services. We recruit the finest lawyers, who are personable and approachable which enables us to provide you with an enthusiastic and unrivalled service. Over 40 years our team has grown to 31 partners and 109 staff, with experts in many specialisms and sectors.
Myerson Brochure
Our credible and respected commercial division regularly acts against Magic Circle, City, West End and large regional firms. We offer a complete service for all your commercial needs.
Private Client Magazine
The firm's specialist Private client division is pre-eminent in the North of England in providing discreet, private law solutions to affluent individuals.
---
Our Promise & Core Values
Our Partners and our team of lawyers and support staff are committed to giving our clients more.
Read more about our promise and core values.
The Myerson Bee
We became Altrincham's 'building with the Bee' in December 2018 when we unveiled our very own Manchester Bee.
Named 'Bee-bop-a-raver' by Manchester-based Artist, Caroline Daly, the design of the 5ft sculpture took inspiration from Manchester's hive of musical activity in the 1980s and 90s.

The Bee was located on Bridge Street in Manchester city centre as part of Summer 2018's Manchester Bee Trail before we secured 'Bee-bop-a-raver at the Bee in the City charity auction. All money raised went to the We Love MCR charity.
Having been unveiled as the Myerson Bee, it now takes pride of place in our community garden and will be the focal point for our community-based activities.


Firm History
First established in 1982, to provide City-quality advice in a more pleasant and relaxed environment. The firm has grown organically to a firm of 140 staff and remains independent. We have retained clients from those early days and now service clients across the UK, EU and beyond from our contemporary offices in Altrincham, Manchester.
Myerson - A Top 200 UK Law Firm 2023
The Lawyer's UK 200 report for 2023 has revealed that Myerson is a Top 200 UK law firm. Myerson appear 180th on the list amongst the largest international UK law firms.
Myerson recognised as Health and Wellbeing champions
Myerson is proud to have been recognised as the Health and Wellbeing champions at the Manchester Legal Awards 2023.
Myerson recognised as a world-class employer
Myerson Solicitors' has been awarded 3 stars by Best Companies and recognised as a world-class employer
Myerson recommended as 'Top Tier' by The Legal 500
"Myerson Solicitors LLP is praised for its 'fantastic speed of response and constructive, helpful and pragmatic advice delivered by a team that clearly knows its stuff"
Myerson is a proud member of MSI Global
MSI is a leading international association of independent legal and accounting firms with over 250 carefully selected member firms in more than 100 countries.
Myerson is a proud member of the UK 200 group
The UK200 group is the UK's leading association of independent chartered accountants and law firms with connections across the UK
MLA 2021 Winner
Myerson is proud to be recognised for its talents and excellence by The Manchester Law Society Legal Awards
Myerson listed as 'Best Law Firm' by The Times
"Clients vary in size from start-up enterprises to multinational concerns, such as Tata Chemicals. They are attracted by the practice's professionalism and expertise in a wide array of specialisms"
Myerson awarded 'Professional Services Firm of the Year' at the Business Masters Awards
We are proud to announce Myerson WON 'Professional Services Firm of the Year' at the prestigious Business Masters Award
Diversity Matters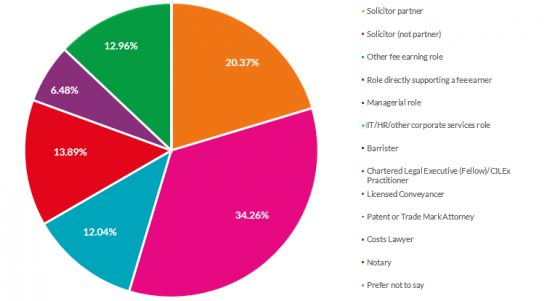 Each year we collect, report and publish data on the diversity of our workforce.

This year our survey had a high response rate, with 86% of employees completing the survey.
Current Vacancies
We are always interested to hear from enthusiastic lawyers and business support specialists looking for new opportunities. If you are looking to join a happy, collegiate team that is growing rapidly yet maintains a good work/life balance then please contact us. Our current vacancies are listed below:
Trainee Solicitor Vacancies
Myerson are now recruiting for our 2023 and 2024 Trainee Solicitor programmes.
We are looking for enthusiastic Trainee Solicitors who have a desire to progress their careers in a supportive and successful environment.
Find out more about our Myerson Trainee Solicitor Programme.