How We Can Help Franchisors
To give your new venture the greatest chance of success, it is important that you get the right advice and assistance at the outset - whether you have a successful business model which is appropriate for franchising or an idea for a pilot scheme that you would like to franchise in the long term.
Our experienced commercial solicitors can draft and advise on:
Licence agreements (for pilot schemes) –are a good way for franchisors to test the market and operate quasi-franchises whilst establishing a franchise network.
Franchise agreements and renewals – franchise agreements form the foundations of a franchise network. They set out the terms you are engaging with a third party. Your franchise agreement must protect your intellectual property rights, confidential information and method of operation, as these will all be provided to franchisees for them to run their franchise business.
Commitment deeds – such agreements tend to be put in place where a franchisor has found an appropriate franchisee and but where the parties may wish to delay entering into a franchise agreement whilst appropriate business premises for the franchise business to operate from are secured.
Confidentiality agreements – these are commonly used to ensure the franchisor's confidential information that may be disclosed to a potential franchisee as part of the preliminary discussions but before the parties have entered into a formal franchise agreement.
Intellectual property licences – these are licences which grant a third party the right to use certain intellectual property rights belonging to another (usually the Franchisors or its parent company) for certain purposes (i.e. the operation, marketing and promotion of the franchisee's business).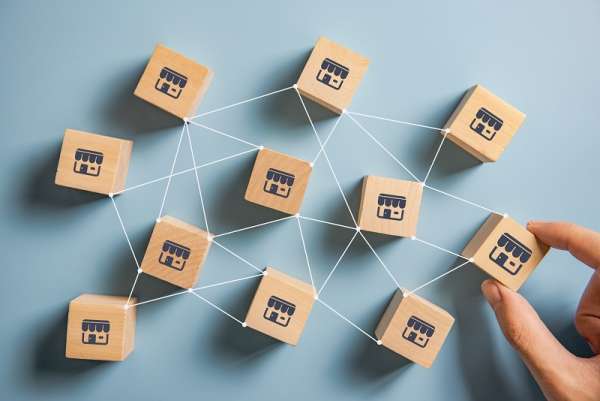 We can also provide ongoing updating services to keep your documentation updated with any changes to legislation, case law and the BFA's Code of Ethical Conduct.
As we are a full-service offering, our commercial team works closely with and draws on the expertise of the solicitors from our Commercial Property Team, Employment Team and Dispute Resolution Team.
Ensuring you have all the relevant advice and assistance for your franchise operation, from sourcing premises to engaging employees and handling potential disputes with franchisees. Our specialists can:
Review intellectual property portfolios and advise on the steps to take to protect your intellectual property.
Advise on the most appropriate corporate structure for your franchise operation.
Advise and assist with equity finance-raising exercises or debt finance.
Assist with purchasing or leasing commercial premises, including advising on and drafting head leases and sub-leases.
Advise on business processes, procedures, data protection, employment contracts, handbooks and policies.
How We Can Help Franchisees
Taking on a franchise is a serious investment and involves taking on substantial obligations and liabilities, often for a long time. It is vital that you receive detailed advice on these obligations and liabilities, which are often onerous on the franchisee, so that you understand what you are signing up for.
Even if the franchisor is not prepared to agree to any amendments, we can take the stress away from a confusing process and ensure you are prepared for what lies ahead.
We can advise and assist you on the terms of your franchise agreement, whether you are an experienced franchisee who runs multiple franchises or you are embarking on a franchise business venture for the first time.
We are experienced in reviewing a wide variety of franchise agreements, from relatively small and newly-formed franchises to established and renowned national and international high street chains.
We regularly review and report on franchise agreements for prospective franchisees, both from a legal perspective and an ethical perspective, with reference to the British Franchise Association's Code of Conduct.
By drawing on our wider commercial experience, we can advise and assist with company formation, shareholders or partnership agreements and personal guarantees that individuals may be required to provide upon entering into a franchise agreement.
We know that things may not always work out, and if you do find yourself in dispute with your franchisor or require advice and assistance with terminating your franchise agreement, our dispute resolution team has a wealth of experience in acting for franchisees with such matters.
Our Approach to Franchising
Franchising means business growth through brand identity, established systems and quality control. There are many matters to consider when planning either to franchise your business or to become a franchisee. As an affiliate member of the British Franchise Association, our Solicitors not only have a wealth of experience in advising both franchisors and franchisees in accordance with the BFA's Code of Ethics but also in providing practical advice and support.
Franchising is one way of getting your goods or services into different markets, for further information on alternative routes to market read our introductory guide to the different routes to market here. You can also find more information on appointing an Agent, Distributor or Reseller here.
By working closely with our clients, we can ensure we meet their expectations regarding their business operations and costs, whilst providing clear, concise and constructive advice and assistance. We are easy to deal with, clear in our advice and understand that a common-sense approach is often required.
Our Experience
Our Commercial solicitors regularly act for clients seeking a consultancy arrangement on both a domestic and international basis.
Recent examples of our work include:
Preparation of a consultancy agreement via a PSC for the provision of technical and product support, technical advice and customer services to a software development company.
Advising in relation to, and drafting, an international consultancy services agreement catering for the licence of know-how and intellectual property rights, and provision of consultancy services within the orthotist and prosthetist sector.
Advising an IT Consultancy Company on the provision of services to an international fashion retailer
Advising a construction company on, and drafting appointment terms for, the provision of consultancy services as part of a wider national project;
Assisting a management company with an international consultancy service contract for the provision of outsourced accounting and business management consultancy and management services;
Reviewing and reporting on the terms of a consultancy agreement for a national supplier of wood plastic composite products.
Why Work With Our Commercial Team
We have been ranked as a Top Tier law firm by the Legal 500 for the last seven years and recognised as a Top 200 Law Firm in 2022.
You will have access to 10 commercial lawyers across the Myerson Commercial Group that can help with issues relating to commercial contracts, consultancy agreements, distribution arrangements and franchising.
You will receive city-quality commercial legal advice and commercial services at regional prices.
We provide a partner-led service to ensure you receive the best commercial legal advice and support.
We have a large and proactive commercial team which can meet your deadlines.
We understand that each matter is unique to your circumstances and that you need support from a commercial lawyer experienced in dealing with various clients and types of work.
We are a full-service law firm operating from a one-site office, which means our teams communicate effectively and efficiently. Our commercial team often assists with commercial property and IT / Technology matters.
Our commercial team use the latest technology to ensure that we are working as efficiently as possible, and that geographical distance does not prevent us from providing excellent legal advice and client service.
Our commercial lawyers were the winners of 'Corporate Commercial Team of the Year 2021' at the Manchester Legal Awards.
Meet Our Commercial Solicitors
Home-grown or recruited from national, regional or City firms. Our specialists are experts in their fields and respected by their peers.
Contact Myerson Solicitors
Complete the form below, or alternatively, you can call Myerson Solicitors on: