Our Service
Business growth through brand identity, established systems and quality control.
There are a diverse range of matters to consider when planning either to franchise your business or whether to become a franchisee. Our Franchise Solicitors have a wealth of experience in advising both franchisors and franchisees both locally and nationally.
Our clients trade in a wide variety of industries within the franchise sector and operate both in the UK and internationally. Myerson is an affiliate member of the British Franchise Association.
What is Franchising?
The trend for businesses to choose franchising as a cost-effective means of expansion has grown considerably over the last 30 years. Once mostly limited to fast-food restaurants and hotels, franchising has expanded into all business sectors, opening up new forms of product and service distribution.
The term 'franchising' has been used to describe many different forms of business relationships, including licensing, distributor agreements and agency arrangements. In its most familiar sense, the term 'franchise' has arisen from the development of what is called 'business format franchising'. Business format franchising is the granting of a license by one person (the franchisor) to another (the franchisee), which entitles the franchisee to trade as their own businesses under the brand of the franchisor, following a proven business model. The franchisee also receives a package, comprising all the elements necessary to establish a previously untrained person in the business and to run it with continual assistance on a predetermined basis (including a predetermined agreement length, with renewal options).
Key Elements of a Franchise
Typically, a franchise will usually have the following key elements:
The franchisor allows the franchisee to use a name which is associated with the franchisor;
The franchisee operates his business in accordance with the franchisor's concept and under the franchisor's trade name or trade mark so that to the outside world the franchisee is the franchisor;
The franchisor exercises continuing quality control over the franchisee;
The franchisor provides on going assistance to the franchisee; and
The franchisee periodically has to make payments to the franchisor.
Advising Franchisors
If you have a successful business that you believe offers a business model that is appropriate for franchising or simply have an idea for a pilot scheme that you would like to franchise in the long term, then it is important that you get the right advice and assistance at the outset to give your new venture the greatest chance of success.
Advantages and disadvantages
The main advantages to a franchise are:
Franchising offers the opportunity to secure distribution for products or services faster than would be the case if the franchisor had to train up its own employees and develop its own internal marketing, sales and distribution organisation;
The use of a franchisee's capital will facilitate the expansion of a network more quickly than would be the case if the franchisor had to find the funds itself;
Many companies involved in the supply of goods or services seek to motivate their employees by linking their remuneration to sales. Franchising takes this one step further by linking the franchisee's financial well-being to the success of the franchisor's business;
A franchisor, with its increased purchasing power and possibly also reduced overheads, may be able to increase the profitability of small units.
The main disadvantages to a franchise are:
Loss of control. While the franchise agreement will impose substantial restrictions on franchisees, it is important to remember that franchisees will be independent third parties who will be seeking to maximise their profits, sometimes at the expense of the franchisor;
Part of the franchisor's profit element is used in supporting an additional entity, the franchisee, in the distribution chain;
In involving third parties in their business, franchisors will, inevitably, have to divulge substantial know-how and information concerning their business. The franchise agreement will contain restrictions on the franchisee's ability to make use of this information for his own purposes but such provisions are often difficult to monitor and enforce;
The skills required to control franchisees and provide the back-up are different from those involved in operating a business through employees.
The Structure of a Franchise
An important point for would-be franchisors to bear in mind is that the operation of its own business is and should be treated separately to the operation of the business that is intended to be franchised.
We would welcome the opportunity to discuss your requirements at an early stage. We can advise on corporate structures to ensure that the most appropriate business structure is put in place for the operation of your franchise business.
We can also assist with any equity finance raising exercise and debt finance that may be required in order to finance your new venture.
Franchise Documentation
Our franchise team is experienced in preparing the necessary documentation (including British Franchise Association compliant documentation) that you would require to commence your franchising venture, including drafting:
license agreements (for pilot schemes)
franchise agreements and renewals
commitment deeds
confidentiality agreements
intellectual property licences
Franchisor & Intellectual Property
We are experienced in reviewing the intellectual property portfolios and advising on what steps need to be taken to protect brands, logos, trade names and other trademarks.
We are able to assist with the registration of trade marks, design rights, database rights, patents and other forms of intellectual property protection or disputes.
Franchisor & Property
If your franchise relies on the acquisition of commercial property, our dedicated Commercial Property Team is able to advise on the most appropriate property strategies for your franchise venture.
We can assist in the sale or purchase of land or acquisition of business premises including advising on whether head leases and/or subleases should be entered into in respect of such premises.
We can also assist with the drafting, negotiation and completion of leases and can draft the terms of any sub-leases or licenses that you intend to grant to your franchisees.
Franchisors & Employment
Another important factor to consider when franchising your business is whether you require any additional staff to undertake specific roles in relation to the franchise business generally.
Our Employment Team is able to provide advice and assistance on all matters relating to employment law including the drafting of any necessary contracts of employment, company procedures, policies and handbooks.
You may also wish to consider whether such documents should form the standard basis of all such similar contracts and policies to be rolled out throughout your franchisees' businesses.
Ongoing assistance from Myerson
During the operation of your franchise business, we are able to provide ongoing assistance in the administration of new franchises, including preparation of the full suite of documents to be entered into by franchisees and ongoing assistance for franchise renewals, sales and disposals.
We can also provide ongoing updating services to keep your franchise documentation up-to-date and in line with any changes to legislation, case law and the British Franchise Association Code of Conduct.
Advising Franchisees
Advantages and Disadvantages of becoming a Franchisee
For a franchisee, there are a number of advantages to operating as a franchise:
Research suggests that as many as 50% of franchisees would not otherwise become self-employed were it not for the franchise format;
Franchisees do not have to have general business/management skills or indeed specialised knowledge in the proposed business activity;
By taking advantage of the franchisor's name and reputation the lead time in making a business successful may be reduced. This reduces the franchisee's working capital requirements;
Finance may be more readily available to franchisees than those setting up in business on their own account;
The risks of business failure are substantially reduced;
The franchisee is able to make use of the franchisor's purchasing power and there may be other benefits relating to the size of the franchisor's operation;
National advertising is undertaken by the franchisor for the benefit of the franchisee;
Assistance and training is given throughout the term of the franchise.
A prospective franchisee should also consider the disadvantages of being a franchise which include:
A franchisee is subject to substantial control from the franchisor. No restrictions would, in theory at least, be placed on the franchisee were he to set up in business independently;
A franchisee will have to pay royalties and/or a mark-up on the goods or services which he receives from the franchisor or his nominated supplier;
There may be restrictions on the franchisee's ability to sell the franchised business or to pass it on to a relative;
The franchisee's operation will be directly affected by the actions or insolvency of the franchisor.
Advice on the Terms of the Franchise Agreement
When considering entering into a franchise agreement, it is vital that the prospective franchisee gets the agreement reviewed by a solicitor regardless of whether the franchisor is prepared to agree to any amendments. This is necessary so as to ensure that the franchisee fully understands the terms of the agreement.
We regularly review and prepare reports on franchise agreements for prospective franchisees both from a legal perspective and an ethical perspective with reference to the British Franchise Association's Code of Conduct.
Our franchise team has reviewed a wide variety of franchise agreements from relatively small and newly formed franchises to established and renowned national and international high street chains.
Franchisee Trading Entity
We are also able to provide advice and assistance on the most appropriate structure for you to operate your franchise business and can assist in the formation of companies, LLPs and partnerships.
If you are entering into a franchise agreement with other individuals through a corporate structure (whether a limited company or LLP or partnership), we can assist with the drafting of any necessary shareholders or partnership agreements. These arrangements will set out the basis upon which the individuals have agreed to operate the business.
If you are entering into a franchise agreement by way of a corporate structure, then it is likely that the franchisor will require the directors, shareholders or members to enter into personal guarantees and sureties for sums due or liabilities arising under the terms of the franchise agreement. We can provide advice and assistance on the suitability of personal guarantees and sureties.
Franchisee & Employment
Depending on the nature of your franchise, you may be required to employ staff to assist in the provision of services and/or operation of your franchise.
Our Employment Team is on hand to provide advice and assistance and draft any contracts of employment, employment handbooks, policies and procedures that you may require to ensure the smooth operation of your franchise.
Should you be in the unfortunate position of having to dismiss an employee, we can provide advice and assistance during the initial stages through to any employment tribunal hearings that may arise.
Franchisee & Property
If your franchise relies on the acquisition of commercial property, our dedicated Commercial Property Team is able to advise on the most appropriate property strategies for your franchise venture.
We can assist in the sale or purchase of land or acquisition of business premises including advising on whether head leases and/or subleases should be entered into in respect of such premises.
We can also assist with the drafting, negotiation and completion of leases and can negotiate the terms of any sub-leases or licences that you may require from your franchisor.
International Franchising
Franchising in the UK is becoming increasingly more international in its scope. There are essentially five ways in which a business can expand overseas using the franchise method:
A franchisor grants franchises directly to franchisees in the target country;
A franchisor sets up a subsidiary or a branch operation in the target country and that subsidiary or branch acts as the franchisor;
A joint venture is set up between the franchisor and a resident of the target country. The joint venture will act as the franchisor in the target country;
The franchisor grants a master franchise agreement. The master franchisor is given an exclusive right to operate and grant franchises within a territory. It undertakes to appoint franchisees in the territory on the basis of franchise agreements stipulated by the franchisor;
The franchisor grants a master development agreement. The master developer has no right to sub-franchise but is instead obliged to operate outlets itself.
Careful Planning
Franchising can have considerable advantages over other forms of marketing arrangements, particularly where a business wishes to maximise brand value using outside resources while still retaining a substantial degree of control. But in order to achieve these ends it is critical for a potential franchisor to consider carefully the structure and terms of his franchise arrangements at the outset. The structure of the arrangements will need to be considered in conjunction with taxation advice (relating to the UK and other jurisdictions where the franchise will operate), accounting advice in terms of formulating a financial model that works for all parties and legal advice in connection with the contractual documentation itself. A badly planned franchise operation can have severely detrimental effects upon a business.
The British Franchise Association
Whether you are an existing franchisor or a new franchisor, consideration should be given to becoming a member of the British Franchise Association (BFA).
Please follow the link to the BFA's website for details of membership benefits and the criteria for membership: www.thebfa.org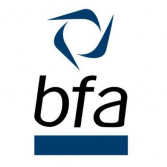 Our Approach & Our Experience
We provide practical, commercial and coherent advice and are able to deliver a complete service with support from our Property, Employment, Commercial, Dispute Resolution and Private Client teams.
Our ethos is to provide our clients with an alternative to the major regional and national firms by offering high quality legal advice from highly experienced, specialist solicitors, but on a much more cost-effective basis.
We work closely with our clients to ensure that we meet their expectations both in terms of their objectives for a particular piece of work and in relation to costs. We are easy to deal with, clear in our advice and understand that a common sense approach is often required. As standard practice, we give our clients an estimate of the costs involved in undertaking any piece of work at the outset. We can then provide costs updates on a regular basis. In addition, where appropriate, we are happy to discuss other pricing models (for example, fixed fees and retainer arrangements) if that is helpful to you.
Meet Our Specialists
Home-grown or recruited from national, regional or City firms. Our specialists are experts in their fields and respected by their peers.
Contact Us
You can contact a member of our team using the contact form below or by phoning us on
Latest News and Insights
Keep up-to-date with the latest legal news and our expert opinion.