Our Equity Investment and Company Fundraising Service
Whether you are a private/angel investor, a company embarking on a round of fund raising, an investment or venture fund or a management team, our Corporate Private Equity Solicitors at Myerson have a wealth of experience and understand the challenges that are involved in private equity from all stakeholder perspectives and can help and advise on a legal structure, the right investment agreement and fundraising process that suits all parties.
Advising the Investor or Manager
If you are an investor, we understand that you are looking to maximise the return from your investment whilst minimising your risk. We assist with legal due diligence and the taking of appropriate warranties in the investment agreement from the target company and its management team, whilst at the same time ensuring you have options open to you should the company or management fail to perform as expected. Working with your accountant/tax advisor, we can also help to ensure that your investment obtains the best tax reliefs that may be available, including, for example, consideration of Enterprise Investment Scheme (EIS) and Seed Enterprise Investment Scheme (SEIS) tax reliefs.
For the management team, we know that there is a delicate balance to be made between raising enough equity and debt finance to properly finance and grow the business of your company, whilst maximising the value of your retained shareholding and that of existing shareholders and minimising your personal exposure under the terms of the investment agreement. Where the management and company are required in the investment agreement to give warranties, it is our job to make sure appropriate disclosures are made against investment agreement warranties and that the company's and management liability is limited to an appropriate level.
We can also advise on getting the capital structure of your company right to ensure that it is attractive to equity investment.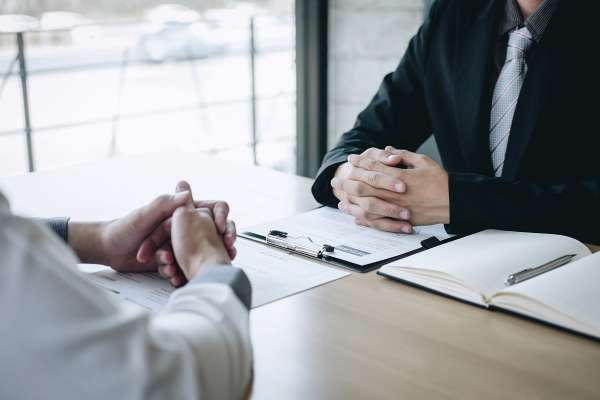 Debt versus Equity
Investment into a company is normally by way of debt (i.e. loans) or by way of equity (i.e. subscription for shares). The investment may also be a combination of both or potentially a hybrid, for example by issuing a loan note instrument which is convertible into shares or the issue of preferred redeemable shares.
When considering debt finance, it is also necessary to consider security for such debt, including taking a debenture over the assets and undertaking of the company.
This may require entering into inter-creditor arrangements or deeds of priority with other existing creditors of the company, including its bank, management and other investors.
Whether a deal will involve debt or equity will depend on many factors, including the financial circumstances of the company, the amount of share capital the existing management are willing to dilute by and the general level of risk of the business of the company.
We can advise on the many options available to ensure that the risk of the investment is fairly balanced as between the investors and the management.
Our Equity Investment and Company Fundraising Experience
Our experienced solicitors can help you through the entire private equity process. We understand the challenges that are involved and we are able to provide clear legal advice to achieve a structure that suits all parties. Recent examples of equity investments we have been involved in include:
Online Education Company
This involved a further investment by existing investors. The investment was for additional loan notes. The loan notes were convertible into shares at a later date at a price per share agreed as part of an anti-dilution provision in the company's articles of association.
University Spin-Out
The transaction related to the spin-out by a University of a commercial entity specialising in producing a new form of testing with regards to a specific illness. The key elements of the transaction were to ensure that the new company being spun-out had the relevant intellectual property rights from the University and also that the investors in the new company obtained the relevant tax relief under the Seed Enterprise Investment Scheme (SEIS)
Start up
We advised an investor in relation to an investment in a new telecoms business. The investment was split between debt and equity, with the majority being by way of debt. The investment was for a fixed period of 3 years on the basis that within this time an exit of the company would be achieved. It was important for the investor to ensure that his money was properly secured due to the risk involved in getting involved at such an early stage in the business.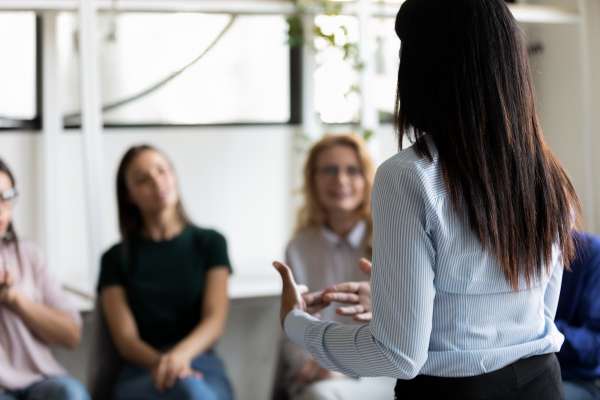 Examples of other work we have done in this area include:
Advising a solar panel investment business in a £2,000,000 fundraising. As part of the process, additional advice was sought from the company's tax advisors to ensure that the shares qualified for EIS allowing the investors to receive income tax relief on the value of their investment

Private equity/venture capital equity financing for an international steel manufacturing business;
Three rounds of Venture Capital and Business Angel Finance for an oven manufacturer;
Private equity/venture capital equity finance transactions for IT/Internet companies including advising on the private placing of €5.1m share capital in a UK company to investors in Korea, Europe and Latin America;
Creation and financing of a company sponsored by the Welsh Assembly to promote Welsh produce;
Advising on numerous pension scheme loans to associated companies, ensuring that such arrangements are made in compliance with HMRC requirements; and
A second round of funding by North East Technology Fund LP and Northern IT Research Limited in a digital company.
Equity Investment Agreement Documentation
Depending on the type of investment being made, the following documents will be required.
Investment Agreement
This will set out the main terms of the investment agreement and will include the following provisions:
Warranties to be given by the management team
Provision of financial Information
Appointment of directors/observers
Restrictions on management
Investment Articles of Association
The company's articles of association may need to be amended to provide for the following:
Share Classes– Good Leaver/Bad Leaver/Early Leaver provisions
Anti-dilution
Pre-emption rights on transfer and issue of shares
Drag along/tag along rights
Company Fundraising
Offer Document/Prospectus
Once we have advised as to whether it is possible to make a financial promotion, it will be necessary for an offer document to be produced setting out the terms of the investment. Care should, however, be taken to determine whether the Prospectus Rules will apply to such an offer document.
The Prospectus Rules (where they apply) govern content, format, approval and publication of the offer document. It may be that in relation to the offer in question, by virtue of exemptions, the Prospectus Rules do not apply. If so there are certain minimum standard and recommended content requirements, which we can guide you through.
Given the exceptions as to whether the Prospectus Rules will apply it is essential to understand the offer and to whom it will be made, especially prior to the offer document being issued.
We can assist you in preparing the offer document (whether it falls within or outwith the Prospectus Rules) to ensure that (where applicable) it complies with the relevant exemptions and contains all the information which is required.
Managing the offer process
Managing the offer process is very complex and it is necessary to consider compliance with the Financial Services and Markets Act 2000, the RAO, FPO and the Prospectus Rules (to ensure that the financial promotion is exempt) as well as other regulations, including Money Laundering Regulations and ensuring that potential investors are who they say they are.
Any financial promotion/offer document that is made/prepared will need to be fully verified by the board of the company. This is a time consuming, but an important process whereby each statement that is made needs to be independently supported to ensure that the board are not making any misrepresentations or negligent misstatements and that the content is fair, clear and not misleading (and does not fall foul of s90 of the Financial Services Act 2012).
We can manage the entire share offer on your behalf to ensure peace of mind to you and your investors.
Why Work With Our Corporate Lawyers?
We have been ranked as a Top Tier law firm by the Legal 500 for the last seven years.
You will receive city-quality corporate law advice at regional prices.
Price transparency - we provide our clients with an estimate at the outset of any piece of work with ongoing updates throughout the matter.
Our 5 Corporate Partner led service ensures you receive the very best legal advice and commercially minded support.
We have a large team with experience across a diverse variety of sectors, focused on achieving your objectives and hitting your deadlines.
We are a full-service law firm operating from a one-site office, which means our teams communicate effectively and efficiently and our Corporate Lawyers can draw on support from other specialist lawyers such as property and employment lawyers.
Our Corporate Solicitors use the latest technology to ensure that we are working as efficiently as possible and that geographical distance is no bar to us from providing you excellent client service.
We were the winners of 'Corporate Team of the Year 2021' at the Manchester Legal Awards.
Meet Our Corporate Solicitors
Home-grown or recruited from national, regional or City firms. Our corporate solicitors are experts in their fields and respected by their peers.
Contact Myerson Solicitors
Complete the form below, or alternatively, you can call Myerson Solicitors on: