Settlement Agreement Solicitors
Our employment lawyers recognise that pragmatic and commercial advice provided in a timely manner is essential in order to resolve disputes and maximise professional and personal opportunities. We also know when a robust approach can be most effective and are used to dealing with the largest employers to secure the best deal possible for our clients.
We are often asked by large national law firms to act for senior executives because they know they can safely recommend our expertise and service. We ensure all aspects of settlement agreement negotiations are properly considered, including financial compensation and other benefits (share schemes, pension plans, bonuses, long term incentive arrangements, insurances), notice periods and timing of departure, garden leave, director resignations, announcements (including stock exchange announcements) and minimising post-termination limitations on future work. We also always seek to secure full payment of our clients' legal fees by the employer.
In addition, we have extensive experience in the use of settlement agreements in commercial transactions, particularly in relation to corporate restructures and business sales and purchases. We can provide independent advice to executives quickly and effectively in these circumstances to ensure that commercial timescales are not jeopardised.
For more information please read our Settlement Agreements guide.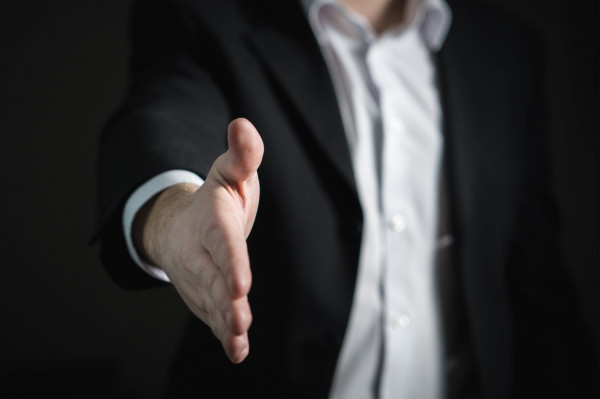 Our Settlement Agreement Experience
Recent examples of our work in this area include:
Acting for various senior executives leaving a national retailer, negotiating substantial severance arrangements including the protection of future bonus, loyalty and LTIP arrangements
Assisting senior executives leaving a FTSE 100 company, including dealing with individuals seconded abroad with rights in foreign jurisdictions as well as in the UK, and tax equalisation issues
Negotiating a six figure exit package for a senior employee against a household name company and successfully securing termination packages for other employees from the same company
Advising a Finance Director leaving a listed PLC, securing favourable exit terms and maintaining their reputation through carefully drafted announcements and references, including the required stock exchange announcement
Advising senior executives on the scope of their restrictive covenants, options in relation to future employment and negotiating carve outs from restrictive covenant obligations as part of exit arrangements
Advising equity partners of international law firms, negotiating exit arrangements and securing the best possible packages whilst protecting reputation
Our Employment Approach
Our specialist team of employment solicitors is described in the independent Legal 500 directory as "excellent". In addition, both Partners in our team are recommended by the Legal 500. Therefore, you can be reassured that you will deal with some of the best employment solicitors in the country.
We are determined and robust on your behalf, but also easy to deal with and clear in our advice. We will fight your corner but understand that a common sense approach is often required in order to find solutions that work for you in the context of your professional and personal circumstances.
In particular, we offer:
Clear and straightforward advice.
Cost-effective support and certainty on costs where you need it.
Extensive experience of advising senior executives, directors, partners and others with complex employment concerns, including discrimination issues and group claims.
A credible team that is used to dealing with and acting against large employers and law firms on behalf of our clients.
Our Approach to Costs
We know that clarity on costs is vitally important to our clients. As standard practice, we give our clients an estimate of the costs involved in undertaking any piece of work at the outset. We then provide costs updates on a regular basis.
Why Work With Our Employment Team?
In particular, our employment lawyers offer the following:
City centre standards of employment law advice and service levels due to our policy of recruiting only the best specialist employment solicitors from leading firms.
Clear and straightforward UK employment law advice that is user-friendly, pragmatic, and commercial.
Extensive experience in dealing with various employers, employees, and employment law disputes, giving you fast, helpful counsel based on knowledge of your business, its history, and pressures.
A credible team of employment law solicitors that are used to dealing with and providing legal representation against large employers and law firms on behalf of our clients.
A partner-led service and a genuinely accessible team of experienced employment law solicitors due to our size, structure, and unique culture.
Cost-effective support tailored to your unique employment issues and certainty on costs where you need it.
Settlement Agreements Q&A
Frequently Asked Questions
What is a settlement agreement?
A settlement agreement is essentially an agreement between an employer and their employee, which settles, the employee's employment and/or a dispute, and thereby relieve the company of any liability/further legal action.
Examples of a workplace dispute could be when an employee is discriminated against or has their contract of employment breached.
In order to avoid this situation, along with any associated legal costs and any potential damage to the reputation of the employer's brand, the company might be keen to offer the employee a financial settlement. If they sign the settlement, then they will receive that amount of money but would waive their right to bring a tribunal claim.
Conversely, there does not need to have been a dispute. An employer and employee can have a 'without prejudice' conversation. This means any discussions are inadmissible if the employee was to bring a claim. An employer may want to avoid having to deal with a troublesome employee or an employee may want to leave the company on favourable terms before the relationship becomes strained.
Can you advise me in relation to a settlement agreement?
Here at Myerson, we have a team of six qualified specialist employment lawyers, highly experienced in advising on Senior Executive terminations and negotiating settlement arrangements, particularly those arrangements that are complex. We act for executives on a nationwide basis, advising by telephone or video conferencing.
What happens when an employee asks for a settlement agreement?
A settlement offer will very often be made in writing, which will outline specifically the terms of the agreement. In some cases, an employee might receive a settlement offer alongside a termination of employment, or in response to a complaint or a request for a settlement. In another scenario, an employee may actively seek the settlement agreement.
The parties may then wish to discuss the offer and the agreement via a 'without prejudice' discussion, this means that in most cases, the conversation is inadmissible in litigation.
Having already sought legal advice, you should be well prepared to deal with this situation and to know whether the offer is generous or appropriate.
That said, you should not feel pressured to answer quickly: it is often better to go away and think, and ideally to seek further legal advice. You are under no obligation to answer immediately, and while the employer may be able to withdraw the offer, they most likely will be as eager for a resolution as you are.
Keep in mind that the ACAS Code of Practice on Settlement Agreements recommend that employers provide at least ten days for employees to consider their offer.
What should you do prior to seeking a settlement?
If you plan on seeking a settlement from your employer then, the first step is to do your research and to seek expert advice from a solicitor.
Getting independent legal advice is in fact a legal requirement – until the employee has done so, the settlement agreement will not be binding unless you received independent legal advice before signing.
Getting advice beforehand not only helps you to be certain if you have a case but also to ensure that you go about it in the best possible way to increase your likelihood of a positive outcome. For instance, seemingly small details like knowing how much holiday pay you are entitled to may be pertinent to your case.
Another important step is to gather together all relevant and useful documents, alongside any evidence that will help you to make your case.
My remuneration package is complicated, can you still help?
Myerson is a full-service law firm and we often work with colleagues in our corporate team to ensure comprehensive advice including around issues such as shareholdings, share options, LTIPs and complicated bonus schemes.
We also understand the importance of practical advice in relation to issues such as garden leave and post-termination restrictions. We routinely negotiate around these issues and other practical matters such as the continuation of benefits and insurances. We can also assist with tax efficiency.
What is your recommended approach to exit arrangements?
In some cases, it is necessary to take a very robust approach with employers and occasionally we will involve litigators in our dispute resolution team.
However, from experience, we know that the best outcomes often result from an approach that is commercial, pragmatic and pursued in a timely fashion. We know that, for Senior Executives, as well as securing the best possible financial package, it is imperative that the exit process protects reputation and integrity and facilitates a successful transition to the next step of your career. Over 95% of the cases, we deal with result in agreed settlement terms.
How will we work together?
As every case is unique, our approach is to agree with you at the outset your personal objectives and then to focus on delivering those objectives effectively and efficiently. We will always be accessible with the aim of reducing anxiety and frustration at a time that we acknowledge can be unsettling for some. We will work calmly and within agreed timescales. We will also agree with you, your legal budget and ensure that you pay a fair price that is good value for money.
Why should I work with Myerson?
We know our approach to exit arrangements works because our Senior Executive clients return to throughout their career journey. They also recommend their friends and colleagues to us. Additionally, we are highly recommended in legal directories and recognised by other specialist employment lawyers as being safe hands to which to refer their clients and contacts.
Exits and settlement agreements are an occupational hazard for Senior Executives. Our approach to these matters is founded in our core values which include not only providing high-quality advice, effectively and efficiently but also that we are professional, friendly and approachable.
Can you negotiate a settlement agreement?
If your employer offers you a settlement, don't be afraid to make a counteroffer. Employers often leave room within their budget to increase the offer if necessary. This of course means that yes, you certainly can negotiate a settlement agreement.
The key to a good negotiation however is not to try and 'beat' the other party, which will only create ill will and make the negotiation considerably more difficult. Instead, you should seek to reach an outcome that everyone is happy with. It will also make it that much easier and faster to come to an agreement.
Consider what is reasonable: What are you giving up? Have you suffered any injury to feelings? How long may it take you to find a new job on a comparable salary? How much can the organisation afford?
One very useful step is to have an idea, in your mind, of how much you would be willing to accept and how much you would ideally aim for. You will likely end up settling somewhere in between.
What else is likely to be included in the agreement?
Many companies will use a template for their settlement agreements, meaning that there may be numerous irrelevant terms included.
You should always read through these with the help of a solicitor nonetheless, as they will be binding if you should sign.
Other clauses that might be included are such things as confidentiality clauses. These ensure that you will not make damaging statements about the company, which is one of the initial motives for the settlement in the first place. Note that this can also cut both ways: an 'agreed reference' means that the employer will mutually agree with you the wording of the job reference held on your personnel file after you leave.
How do I take the next step?
Our firm is based in Altrincham, Cheshire but we advise Senior Executives on a nationwide basis. If you need independent advice on a settlement agreement or you are anticipating an exit situation, please call us as we would be delighted to explore with you how we can help you achieve the very best personal and financial outcomes
Should I accept the agreement?
This is closely tied to the last question. Before considering whether you should accept or reject, you should consider whether there is scope to improve the offer and/or its terms so that they better suit you.
When doing this, it is useful to think about what would happen if you were, or were not, to accept the terms. Not only that, but you should also consider the potential reasons that the employer has to offer you the settlement in the first place. Why did they draw up these terms?
Things to think about include:
The strength of your case – would you win at the Tribunal?

How much money could you get?

How good has the company been to you in the past? How is it treating its other employees? Is this a 'fair' outcome?

What else is included in the settlement? Are there any terms you aren't happy with?
Can a settlement agreement be withdrawn?
The employer maintains the right at all times to withdraw the settlement agreement, up until the point where both parties have signed. This might cause an employee to feel pressured to accept the terms before they are taken 'off the table'. However, what is important to remember is that the company would not have made this offer if the conditions were not also favourable for them. That is to say, that they are likely as eager for you to sign as you are.
Meet Our Employment Solicitors
Home-grown or recruited from national, regional or City firms. Our employment lawyers are experts in their fields and respected by their peers.
Contact Myerson Solicitors
Complete the form below, or alternatively, you can call Myerson Solicitors on: