Our Prestige Residential Property Services
We are proud to offer you our Prestige Residential Property Service and help you protect your most considered investment, your prime residential property.
Our property team comprises experienced, qualified, and accredited conveyancing solicitors who guide you every step of the way, making the complex clear and providing proactive updates as we move your property law case forward. 
Local to our Altrincham offices? You're welcome to pop in, sign paperwork and meet your dedicated conveyancing solicitor. If you're further afield or time-poor, our residential property lawyers will work remotely, connecting online via Teams or Zoom and using technology to sign documents remotely.
Hands-on or hands-off, it's up to you how involved you want to be. Either way, our proactive, prestigious service will turn stressful scenarios regarding residential properties into effortless solutions. Freeing you up to focus on other priorities.
Work with us, and your dedicated residential conveyancing lawyer will provide unprompted updates keeping you appraised of progress. Supported by an experienced residential conveyancing team and up-to-date case management software, we can answer all your questions.
Our transparent pricing means you'll receive full details of our fees and likely payments to be made to third parties at the outset. We will offer a fixed fee option to you, where possible, subject to certain assumptions about the transaction being maintained. 
How Our Residential Property Team Can Help
Our residential conveyancing solicitors can help with the following areas of residential property law:
Our Residential Property Expertise
Our residential conveyancing solicitors provide local, national, and international expertise regarding all residential property transactions. We know all the risks and pitfalls of a wide range of property affairs, allowing us to pre-empt challenges and find solutions fast.
Our residential team work closely with Myerson's commercial property department and has experience handling cases related to freehold and leasehold sales, stamp duty land tax, residential real estate transactions, and lease extensions, to name a few. We also advise on all sides of landlord and tenant matters.
For additional peace of mind, Myerson Solicitors are one of only a handful of UK legal firms insured for property purchases up to 40 million Pounds, which means you can trust us to deal quickly with any complications that may arise and ensure that your sale and purchase stays on track, taking away the stress of moving.
Our property team are accredited by the Law Society's Conveyancing Quality Scheme, which is the Law Society's mark of excellence. You can rest assured that the most important purchase of your life is in expert hands.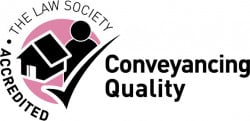 Why Work With Our Residential Property Team?
We provide a partner-led service to ensure you receive the very best legal advice and commercially minded support.

We have a large team which can meet your deadlines.

We understand that each transaction is bespoke to your circumstances and that you need support from a conveyancing lawyer who is experienced in dealing with a wide variety of clients and types of work.

We are a full-service law firm operating from a one-site office, which means our property teams communicate effectively and efficiently.

We use the latest technology to ensure that we are working as efficiently as possible, and that geographical distance is no bar to us from providing excellent client service.
Residential Property Case Studies
Case Study 1 – Restructure of a Residential Property Portfolio
Client Intro
The client is an individual property investor
Case Overview
The client owns a significant number of residential houses and apartments, which are purchased for the purpose of letting.
We advised on the incorporation of several of the portfolio properties into a company name whilst dealing simultaneously with the refinancing of those properties with a different mortgage lender.
Case Study 2 – Purchase of a House in Multiple Occupation
Client Intro:
An investor client purchased a House in Multiple Occupation (HMO) for the first time via an auction
Case Overview:
The client purchased a six-bedroom HMO at an auction.
We provided a report on the auction pack prior to the auction taking place and advised on the title to the property, the existing tenancies, and the HMO licensing.
The property was then purchased at auction, and we then advised on the rectification of the title issues noted pre-auction through to the completion of the purchase.
Case Study 3 – Set Up of Small Site for Residential Development
Client Intro:
The client is a developer of small sites to create residential estates
Case Overview:
The client purchased a site whereby 20 properties were to be constructed.
We advised on the site set-up in terms of the structure of the site and whether or not the roads and sewers were to be adopted or remain private, as well as the arrangement for the future management of private facilities within the estate.
We drafted the Contract and Transfer for the individual residential plots and dealt with the plot sales, having full knowledge of the site and its features.
Case Study 4 – Purchase of Rural Non-Working Farm with Stables
Client Intro:
A buyer of a rural non-working farm
Case Overview:
We recently acted for the buyer of a rural non-working farm comprising approximately 65 acres.
The property included a separate three-bedroomed flat, in addition to the traditional farmhouse, multiple barns and yards currently house 79 stables, tack rooms, vet and farrier areas.
The title was quite complex, with several parcels of land already having been sold off from the larger estate, which was still pending registration with the land registry.
Consideration had to be given to multiple access rights and reservations across the estate.
Specialist stamp duty land tax advice was also required to ensure advantage was taken of all available release or exemptions.
The property had been developed substantially in recent times, and it was necessary to review in detail all planning permissions and building control documents to ensure that the necessary completion certificates had been obtained.
The property also had a public footpath crossing within the boundaries.
Case Study 5 – Rural Non-Working Farm with Overage Considerations
Client Intro:
The purchase of a rural non-working farm
Case Overview:
We recently acted on the purchase of a rural non-working farm.
The property comprised a three-bedroom barn conversion main residence, a one-bedroomed holiday let annex, various outbuildings, and equestrian facilities, including 22 stables, a wash grooming box, and a secure tack room.
The property was approximately 19 acres, including the paddocks.
The sales particulars had not disclosed that the property was subject to an existing overage provision in favour of the local authority.
The provisions were reviewed, and there had been development on the property.
We insisted upon a full report being obtained from the local authority to confirm whether any of the overage provisions had been triggered.
Upon inspection, the local authority confirmed that the development of the buy-to-let property had triggered the overage provisions, and a liability had arisen.
It was also necessary to negotiate with the local authority to amend the restrictions shown on the register title and to obtain their consent to the sale in accordance with the original document containing the overage provisions, to ensure that the sale would progress smoothly and that there would be no issues on completion.
Specialist stamp duty land tax advice was obtained regarding the nature of the various residential buildings and property used to ensure maximum benefits were obtained to all reliefs and exemptions possible.
Case Study 6 - Adverse Possession
Client Intro:
We recently acted for a client in an adverse possession matter.
Case Overview:
The client had been utilising part of their garden for over a decade, which was not part of their registered title.
The criteria for adverse possession had to be met, which includes proving that the occupier in possession of the land has been doing so without the paper title owner's consent and excluding the rest of the world.
We provided advice on the merits of the claim, giving the client some indication of how the land registry might view the application before it was submitted.
Case Study 7 - First-time Buyers
Client Intro:
We regularly act for first-time buyers, helping them get on the property ladder and moving into their new home.
Case Overview:
Recently, we acted on a matter assisting a client buying their first home, which was a leasehold house in a rural location.
There were a few defects on the title, such as a landlord who was absent and a lack of access rights to the property.
We advised the clients on the risks and explained what they would need to consider if they were to ever sell or remortgage the property in the future, giving them comprehensive advice to ensure they felt reassured in making any decisions as to the purchase of their first property.
Case Study 8 - Rural Matters
Case Overview:
We recently acted on a complex matter involving a rural property made up of several different parts of titles. The property included a house, driveways and a paddock separated into a number of titles.
The properties were subject to rights of access by third parties and required us to review a number of deeds dating back to when the original property was bought as a whole.
We also had to negotiate a variation to a deed of easement for services that did not grant rights sufficiently to the property.
Case Study 9 - First Registrations
Case Overview:
We have dealt with first registrations of property where a home has been under the same ownership for many years and has not had to be compulsorily registered by the land registry.
This requires us to review the original deeds and submit a first registration application to the land registry.
In a recent case, the land under the original deed did not include land under the client's occupation, and in addition to a first registration application, we also had to make an application for adverse possession to the land registry.
Case Study 10 - Enfranchisement and Purchasing the Freehold
Case Overview:
We deal with freehold purchases where terms have been agreed to allow a leaseholder to buy the freehold of their leasehold home. This can involve difficult negotiations with freeholders and their agents to ensure the transfer deeds they draft are fair and, as per the terms, all parties have agreed.
Often, these types of transactions can be frustrating for a buyer as terms are agreed upon before the landlord produces draft transfer deeds, and sometimes, they do not reflect the initial agreement. This can cause a delay whilst terms are ironed out.
We provide guidance and advice to clients as to the risks of accepting any terms and manage to ensure onerous terms are not included in the transfer deeds.
Myerson Prestige Residential Property Service
Meet Our Residential Property Solicitors
Home-grown or recruited from national, regional or city firms. Our residential conveyancing solicitors are primed to provide a stress-free premium service, whilst solving your residential property matter.
Contact Myerson Solicitors
Complete the form below, or alternatively, you can call Myerson Solicitors on:
Latest Myerson Residential Property News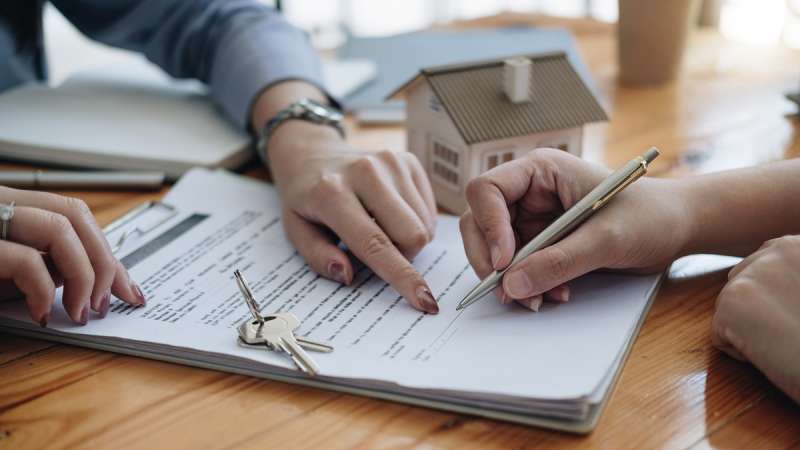 Blog
For many landlords, purchasing a property with tenants in situ is attractive. This is because, once the transaction has been completed, they will take over the existing tenancy. According to the House Buyer's Bureau, there were 12,518 properties...
Read Blog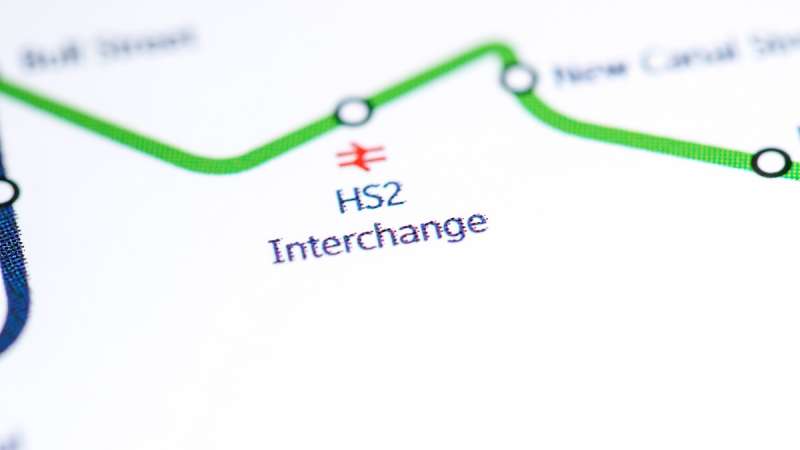 Blog
HS2 is a 250-mile high-speed railway line between the Northwest and Southeast, stopping at Manchester, Birmingham and London, with trains continuing the existing network to Scotland and beyond. It aims to address three key problems facing our...
Read Blog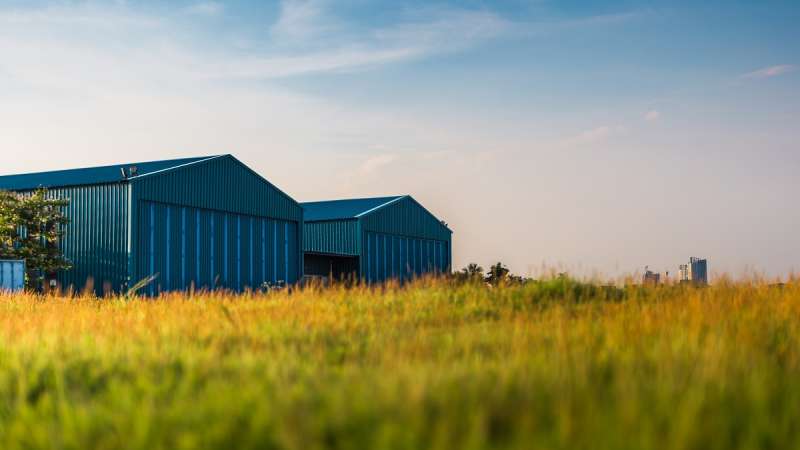 Blog
Often, when buying land or residential buildings that were or currently are in agricultural use , there are further issues that your solicitor will consider in the course of the conveyancing procedure above and beyond a normal house or flat. If you...
Read Blog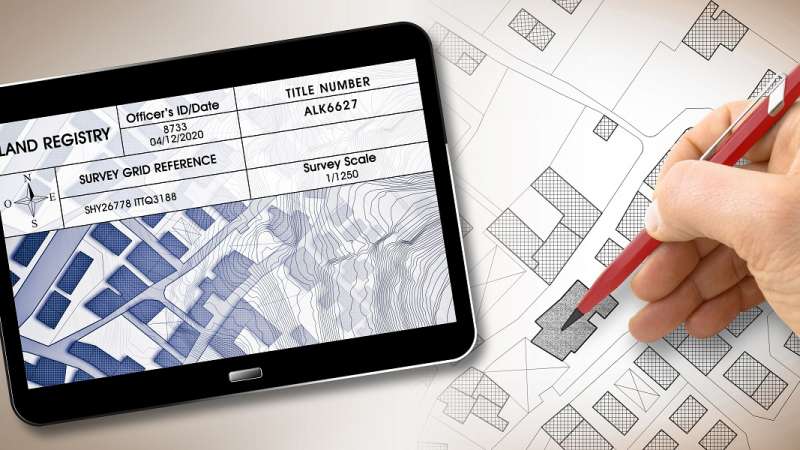 Blog
Voluntary first registration is to voluntarily register your residential property for the first time at HM Land Registry. Registration of your property at the Land Registry is the official recording of your property ownership with the Land...
Read Blog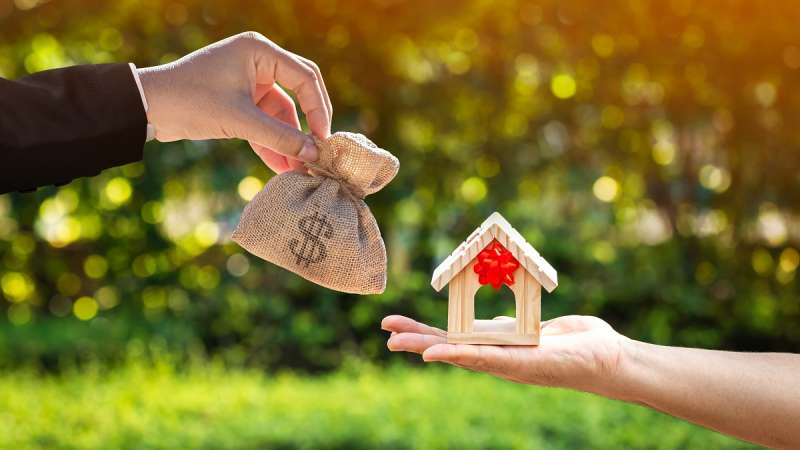 Blog
Buying and selling a property can be a stressful life event. Having an understanding of the legal processes involved can help you feel more in control and prepared about what is to come.  The guide below sets out a brief summary of the legal...
Read Blog