Our Service
Leasehold properties should not give anybody cause for concern if the lease and title has been created correctly. Flats are the most common type of leasehold property, but you can also have leasehold houses which are particularly common in the Manchester area.
The only difference between a leasehold and freehold title is that with the leasehold title you are entitled to exclusive use and occupation of that land and building for a fixed term of years as opposed to this being forever. In relation to houses, most leases are granted for an initial term of 999 years, however, for the flats it is more common for these to be for a term of between 125 and 250 years.
All leasehold property requires the payment of a ground rent, which in some instances is noted as a peppercorn, or in Wales, a daffodil, which means you actually pay nothing.
Apartment leases or houses on developments with communal areas will also require payment of the service charge for matters such as maintenance of any communal areas, structural parts of the building and also insurance, to name only a few. It is important that the leases are checked thoroughly to ensure that all necessary obligations are in place for both the landlord or management company to protect you as the property owner.
It can often take slightly longer to deal with the sale or purchase of a leasehold property as there are more parties involved in the provision of information such as budgets for service charge.
Leasehold property has come under some scrutiny in the recent years and some ground rents have been deemed to be unreasonable or unacceptable for lending purposes and this is on the government's agenda to reform as soon as Parliamentary time permits.
Our experienced team can advise you on the procedures for extending the term of the lease which may prove to be unsatisfactory for lending purposes, purchasing the freehold for a leasehold house from the landlord along with collective enfranchisement and to which is when all tenants agree to purchase the freehold reversion between them.
Please click here for details of our cost for this service.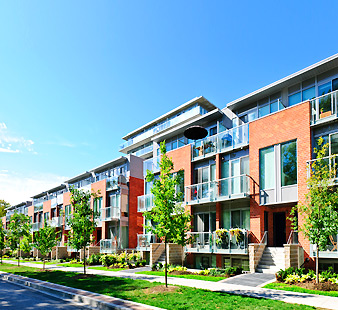 Our Experience
Purchase of a newly constructed leasehold apartment in Covent Garden for 4.95 million.
Purchase of a townhouse in Altrincham with shared car parking areas.
Advising a client on the purchase of a leasehold flat, off-plan, on a development within Altrincham town centre.
Purchase of a London apartment with the added complication of ensuring assignment of a right to extend the lease for our buyer client.
Our Approach
Our elite solicitors are specialists in dealing with leasehold apartments and houses, both locally and nationally.
We identify potential issues with existing leases at the beginning of the process so that should you decide the complications would take too long to resolve you do not incur time and expense in progressing a transaction.
As we do not deal in bulk conveyancing or use an automated system to progress a transaction you will be able to discuss any concerns you have over the sale or purchase of the leasehold property with your dedicated solicitor.
Our transparent pricing means you will receive full details of our fees and likely payments to be made to third parties at the outset, though it is difficult with a leasehold property to be able to provide you with the fees payable to managing agents for the provision of information act the initial quote stage. Where possible we will offer you a fixed fee, subject to certain assumptions about the transaction being maintained.
Meet Our Specialists
Home-grown or recruited from national, regional or city firms. Our specialist conveyancing solicitors are primed to provide a stress-free premium service, whilst solving your residential property matter.
Contact Us
You can contact a member of our team using the contact form below or by phoning us on
Latest News and Insights
Keep up-to-date with the latest legal news and our expert opinion.