Our Technology Lawyers
The Myerson Technology team has extensive experience of working with a wide range of technology businesses.
We work with entrepreneurs, start-ups and up to large multinational tech firms.
Our Technology solicitors can offer specialist advice for companies operating within subsectors such as FinTech, IT and data, advanced manufacturing such as graphene or chip production, and many more.
Our Technology lawyers understand the challenges technology businesses face and are here to help your business grow.
We foster a collaborative approach that encourages open communication, active participation, and a deep understanding of your business objectives.
By working closely with you, our technology solicitors ensure that our advice aligns seamlessly with your strategic goals, enabling you to make informed decisions and in a fast and ever-changing landscape.
Our technology lawyers offer a comprehensive range of legal services including:
Our Technology Experience
Our multi-discipline expertise allows us to act for a large variety of clients in the Technology industry, for example:
large software houses where we supply an "in-house" legal team role drafting and negotiating all of their software development, licensing and support agreements;
start-ups, where we establish corporate structures and provide all website e-commerce documents;
spin-outs which are looking to commercially exploit their Technology in the private sector and are seeking external investment;
growing Tech businesses which may be looking for further investment, new premises or to recruit senior personnel;
private equity, venture capital funds and angel investors which are seeking to invest in Technology businesses;
existing businesses which are looking to enter into joint ventures, whether that be to enter into a new geographical market or to bolt-on additional services; and
owners of Technology businesses which are looking to exit by selling the assets or shares in their business.
Intro To Our Technology Team
SeeChange Case Study
Client Intro
SeeChange is a world leader in real-time AI-powered recognition services.
SeeChange was originally a subsidiary of Arm but is now an independent entity in its own right.
Case Overview
SeeChange approached Myerson with the objective of securing expert legal support and assistance.
We supported SeeChange with the preparation of its software integration and VAR agreement for use with its international clients wishing to integrate SeeChange Software with their products, devices and services.
Further to this, SeeChange partnered with Diebold Nixdorf to deliver AI-powered self-checkout solutions as part of Diebold Nixdorf's retail operations.
We supported SeeChange in their contract negotiations for the deployment and integration of its SeeWare® with Diebold Nixdorf's Vynamic® Smart Vison to create smart checkouts.
Fee Earner Comment
Carla Murray, a Partner and Head of the Tech Team at Myerson, said:
Jason and Mark approached us to support their business with the preparation of terms and conditions for engaging value-added resellers and users accessing SeeChange software, services and technology, and we have worked closely with them to develop an understanding of how their solution functions and the underlying contractual relationships. The technology and partnership with Diebold Nixdorf raised many interesting points for consideration from the legal perspective but also from a personal perspective as a user of self-checkouts and how the user experience will be improved. It's been a pleasure working with Jason and Mark.
Client Testimonial
Jason Souloglou, CEO, said:
We had a first-rate experience working with Carla on this. Selling real-time AI products and services through a large international partner such as Diebold Nixdorf is complex and detailed from a contractual perspective. Carla's legal expertise, as well as a perfect balance of attention to detail and practicality, along with lots of patience, was key to getting this over the line.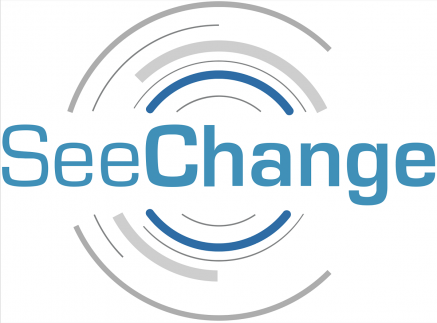 Meet Our Technology Solicitors
Home-grown or recruited from national, regional or City firms. Our technology lawyers are experts in their fields and respected by their peers.
Contact Myerson Solicitors
Complete the form below, or alternatively, you can call Myerson Solicitors on: