Cloud Services
Increasingly cloud platforms allow software service providers to offer more cost-effective, scalable, and versatile solutions without spending large amounts of capital.
However, deploying software services and solutions via a cloud platform presents its own challenges, such as:
The need to comply (and for your customers to comply) with the terms of the cloud platform provider.
Who will be responsible if a problem arises from the cloud platform?
Added complexities concerning data processing and compliance with GDPR.
Our IT Technology Solicitors can help you deal with cloud service issues to ensure you can minimise your risk exposure and get the most from your cloud platform.
Apps & Platforms
The demand for apps and platform services among businesses is rapidly growing and ensuring that your software development and distribution practices are legally compliant is essential.
We work closely with developers to understand their application's functionality and business operations and can provide guidance on drafting legally compliant terms and conditions that protect your intellectual property rights and comply with consumer legislation, licensing terms, and app store policies.
Our apps and platform services cover a wide range of areas, including:
App terms and conditions – to explain how the mobile apps, android apps, web apps, and iOS apps operate, control your potential exposure, and incorporate acceptable use terms.
Platform terms and conditions – if your app links to a platform, our technology lawyers can include subscription terms if necessary, explain how the platform operates, control your potential exposure and incorporate acceptable use terms.
App & Platform development agreements – our IT Technology lawyers can review and support the negotiation of app and software development agreements with app developers.
Website terms– if your app links to a website, our IT Technology solicitors can include acceptable use and account provisions in addition to the information you must provide by law.
Privacy Notice – to comply with your obligations under the UK GDPR concerning the data your app (and platform/website) collects.
Cookies Policy – to inform your users about the cookies you employ on your app (and platform/website).
Why Work With Our IT/Technology Team
Myerson Solicitors' IT lawyers can provide businesses with extensive legal advice and support on a wide range of IT-related matters.
We are highly skilled in matters relating to data protection, ensuring that businesses comply with relevant legislation such as the General Data Protection Regulation (GDPR).
We can also provide expert guidance on software licensing, reselling, and development.
Other areas of expertise include e-commerce, intellectual property, and technology-related disputes.
Working with Myerson Solicitors means you'll have access to legal experts who can support and help your business stay ahead of the curve in today's ever-evolving digital landscape.
An alternative to the major, regional, and national firms by offering high-quality Technology law advice from specialist solicitors, but on a much more cost-effective basis.
By working closely with our IT clients, we can ensure we meet their expectations regarding business operations, providing clear and specialist expertise. We are easy to deal with and understand that a common-sense approach is often required.
Extensive experience in dealing with a broad range of IT disputes, such as data protection and software development issues, giving businesses fast and helpful advice based on knowledge of your business, its history, and pressures.
A partner-led service and a genuinely accessible team of experienced IT law solicitors due to our size, structure, and unique culture.
Cloud Services, Apps & Platforms Case Studies
SkyCliq Case Study
Client Intro:
SkyCliQ is a new business which will enable, through an online platform, peer-to-peer arrangements relating to the international carriage of consumer goods. The platform will match individuals in territories where the relevant goods are difficult to acquire with international travellers who can purchase and transport such goods, before handing them over to SkyCliQ's representatives in the destination country for 'last mile' delivery.
Case Overview:
SkyCliQ approached Myerson with the objective of preparing terms and conditions for use of the platform, together with a privacy notice. We have supported SkyCliQ in preparing a set of consumer-facing terms of business, designed to provide a clear and comprehensive description of the arrangements and the contractual relationships that arise between the various people involved, while protecting SkyCliQ's position.
Fee Earner Comment: Richard Meehan, a Senior Associate in the Myerson Commercial team, said:
The SkyCliq model is a genuinely innovative solution, enabled through technology, to a practical issue affecting huge numbers of people across the globe. Ensuring that the terms and conditions for the platform provide a clear and 'consumer friendly' description of the roles and responsibilities of the different types of user was a key legal requirements. It was a pleasure to work with Peter in working through the drafts to ensure that we had covered all aspects of the arrangements in the final version.
Client Testimonial: Peter Yeboa, SkyCliq's founder, said:
Myerson deserve more than 5 stars. I am exceptionally pleased with the work done by Richard M. at Myerson who worked on the Terms for my startup. Incredible depth of knowledge and amazing turnaround time. Highly recommended!
Image/logo:

Wondle Case Study
Client Intro:
Wondle is a new business which will provide an automated vehicle scanning solution. This will (among other things) allow a business or individual planning to return a hire/rental vehicle to scan the vehicle using a mobile phone in order to obtain an assessment of the potential cost of repair of damage to the vehicle, thereby potentially allowing them to source the repair independently ahead of returning the vehicle where this would be cost-effective.
Case Overview:
Wondle approached Myerson for support in reviewing and finalising the agreement between Wondle and the third party software provider which Wondle will use to provide software design and support services for the platform, and for our assistance in connection with the preparation of end user terms and privacy notices.
We have supported Wondle in negotiating and finalising its third party software provider agreement, and have applied our understanding of that underlying arrangement to inform our advice on the structure of its contractual arrangements with individual end users, and with the various potential categories of business customers which might use the Wondle platform.
We have prepared model customer-facing documentation and will continue to support with development of the contract documentation, including privacy notices, as the platform proceeds towards launch.
Fee Earner Comment: Richard Meehan, a Senior Associate in the Myerson Commercial team, said:
We were approached by Matt to support with the preparation of terms and conditions for users accessing Wondle, and have worked closely with him to develop an understanding of how the solution functions, and the underlying contractual relationships. The technology gave rise to a range of interesting points for consideration from the legal perspective, and as always with terms and conditions for the supply of online products, it has been important to understand how the platform will operate in order to ensure the contract reflects the user journey.
Client Testimonial: Matt Cranny, Wondle's founder, said:
As a start-up company, we needed specific advice, work and contracts drafting on key contracts (Customer and Supplier) along with specific website and cookie policies. Myersons completed this work on time and to a high standard. Importantly, they advised on which areas to focus on to spend time and money - very important for a start up. Every member of the team was very capable and if they did hand over, the person handover to was always fully briefed and up to speed with our account and work. Highly recommended.
Image/logo:

Our Experience with Cloud Services, Apps, & Platforms
Cloud Services Experience
Advising on cloud service solutions provided via:
Amazon Web Services
Amazon Elastic
Google Cloud Platform
Salesforce
Recent examples of our work in cloud services include:
Licensing of database ETL tools provided via AWS (for use with Amazon Redshift) and Google Cloud Platform (for use with BigQuery), with additional "bring your own licence" terms.
Software development and licensing of a B2B solution via the Salesforce Platform.
Licensing of an Amazon Elastic-based solution in relation to provision of quotations for the insurance industry.
Provision of professional and business services software as a service (including cashiering and payroll services) relying on Google Cloud Platform to host the software and data.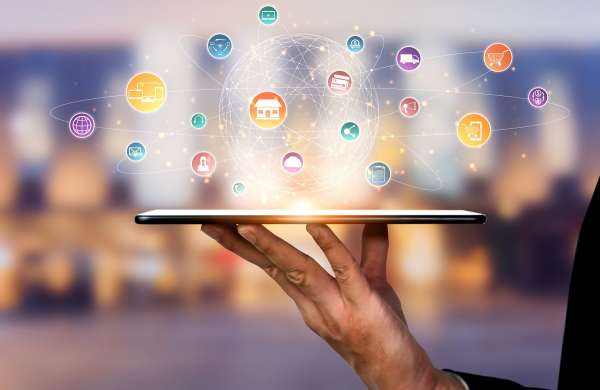 Apps & Platforms Experience
Investment Platform – We have acted for a Fintech platform provider with the launch of its white labelled application offering an investment, asset, and portfolio management solution. Our Technology lawyers advised and negotiated in respect of the platform as a service agreement, drawing on our expertise in Tech and IT contracts and the Fintech sector.
Machinecompare marketplace platform terms and conditions. Our IT team acted for machinecompare.com, one of the largest online marketplace providers specialising in the resale of industrial parts. Our Technology solicitors prepared marketplace terms and conditions to cover the listing of goods on the marketplace, the sale and supply of the goods and other platform services.
Rett Registry UK App. Our IT team acted for Reverse Rett, a UK patient organisation working to accelerate treatments for Rett Syndrome, by drafting app terms and conditions for their new platform, the Rett Registry UK app. The Rett Registry UK app allows parents and guardians of those diagnosed with Rett Syndrome to join a registry of patients with Rett Syndrome in the UK and access clinical trials provided by pharmaceutical companies. Our assistance included drafting app terms and conditions, a privacy policy and a cookies policy and advising on the complex requirements of data protection law in this matter. You can find further information regarding the Rett Registry UK app here.
Business Platform Application Tools – Our IT Technology Solicitors provided advice and assistance to an international software and service provider that provides ELT tools via its own platform, AWS, and Google Cloud. Our expert Technology team drafted and advised on EULAs, subscription agreements and intellectual property rights assignments for developing and using APIs.
Cloud Services, Apps & Platforms FAQs
What intellectual property rights exist in an application or platform?
The most likely intellectual property rights (IPRs) to exist in an app in England and Wales are:
Copyright, which might exist in the computer code and parts of the user interface, such as text, graphics, pictures, and code.
Trademarks will exist in any branding or 'get-up' on the app.
Databases will exist in any database created during the app's creation.
Design, which might exist if the design of your app is completely novel with individual characters.
Domain names are a related right which is key to consider where apps launch through a mobile browser.
In this case, the domain name will be fundamental for the use of the app and can also form part of the branding. You can view more on protecting your IP here.
How can I protect the intellectual property in my application or platform?
You can help protect your intellectual property by taking a proactive approach and using terms and conditions to protect your intellectual property rights.
The terms and conditions will identify the intellectual property rights, restrict others' use of them and give you clear recourse against any potential infringement of these rights.
You could also consider a privacy policy or acceptable terms of use policy to further protect your rights: more information on these documents can be found on our website.
Should I be concerned about cybersecurity and data protection?
Apps and platforms have long been a cause for concern to regulators due to the amount and nature of data they collect.
This data is often personal or sensitive in nature, which is subject to additional protections.
You must provide users with adequate information on how and why personal data is collected, processed, and stored.
Data protection is an essential element of providing app or platform services. It is no longer enough to have a fantastic user interface.
You should have a robust privacy policy and be upfront about how you intend to use data and how that data will be secured.
If you gather large amounts of personal data, you may wish to carry out a data protection impact assessment (DPIA) which assesses data collection.
This would form part of a 'privacy by design' approach, which is of relevance if you gather multiple types of personal data, sensitive data such as health data, or personal data which relates to children.
More information on data protection can be found here.
What additional considerations exist if children are part of the intended audience of the app or platform?
While children under the age of 13 cannot legally enter contracts, you may not (depending on your app development) be able to prevent minors between the ages of 13-18 from accessing or using your app or platform.
If this is likely, you must ensure other appropriate safeguards are in place.
Those with parental responsibility can provide their explicit consent on behalf of their child for the processing of the child's personal data, which must be a positive affirmative statement.
This can take the form of a tick box next to a statement enabling the user to confirm they make such a statement.
It is important to ensure the app or platform is designed to include such a statement and that the user confirms this statement when they create their account.
The app or platform should also be able to verify the identity of such individuals giving consent to ensure they are those with parental responsibility.
Meet Our IT Technology Solicitors
Home-grown or recruited from national, regional or City firms. Our IT Technology lawyers are experts in their fields and respected by their peers.
Contact Myerson Solicitors
Complete the form below, or alternatively, you can call Myerson Solicitors on: