Divorce Solicitors
Our divorce lawyers understands that getting a divorce can be an emotional and confusing experience. Our family lawyers have extensive experience in dealing sensitively with complex legal issues following a marriage breakdown.
Our dedicated team of divorce solicitors are all experts in providing specialist legal advice tailored towards your individual family needs. We can also work closely with other departments internally including Property Lawyers, Corporate and Commercial Lawyers to ensure that your financial needs are protected comprehensively. We have extensive experience in acting on behalf of business and professional people, affluent individuals, farmers, landowners and their spouses on divorce.
We can also help you to navigate a financial settlement and assist you with arrangements for your children.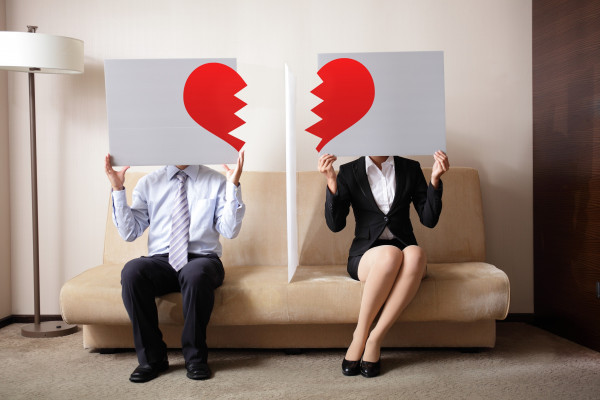 No Fault Divorce
The 6th of April 2022 was a monumental day in family law. The Divorce, Dissolution and Separation Act 2020 came into force, introducing No-Fault Divorce.
Under the new 'No Fault' system, parties are no longer required to raise allegations of blameworthy behaviour against the other, marking the end of the 'Blame Game'.
In this video we look at:
How will no fault divorce work?

Why is no fault divorce better?

How long do you have to be separated to get a no fault divorce?
Our Approach
We act with integrity. We do not fee build at the client's expense. We provide experienced and commercial advice to ensure the client achieves the right outcome.
We understand the stress caused when relationships break down. We work hard building close relationships with the best forensic accountants, tax specialists, pension actuaries and independent financial advisers to assist the client to get the right information and help them rebuild their family's future.
If you would like to talk to us, in confidence, about how we can help, please call us on 0161 941 4000, or contact us online.
The Divorce Process
What are the grounds for divorce?
A divorce application made after 6 April 2022 will be made on the basis that the marriage has irretrievably broken down.
There is no longer any requirement or ability to raise allegations of fault or blame against your spouse to apply for a divorce.
There is no minimum period of separation, but you must have been married for at least one year to apply for a divorce and have the right to issue divorce proceedings in England and Wales, such as through residence here.
You can apply for a divorce as a sole applicant, or on a joint basis.
How do I get a divorce?
You apply, either on your own or jointly as a couple, for a divorce at the Family Court through the HMCTS online portal and pay a court fee of £593. You will also need to file a copy of the original marriage certificate.
The Court will send your application to your spouse with an acknowledgement of service.
The respondent spouse has fourteen days from receipt to respond to the divorce application.
There is a minimum period of 20 weeks from the application being issued until you can apply for the Conditional Order in the divorce.
Six weeks from the pronouncement of the Conditional Order, you can apply for the Final Order. It is bad practice to apply for the Final Order in the divorce proceedings before finances are resolved, as termination of the marriage affects inheritance rights, pension rights and taxation.
How long do divorce proceedings take?
As set out above, after your divorce application is issued, there is a minimum time period of 20 weeks before you can apply for your Conditional Order and then a further six weeks before you can apply for your Final Order when the marriage will be dissolved.
The divorce process is relatively simple to navigate, but it can take longer when there are disputes surrounding children or finances.
Does my spouse have to agree to the divorce?
You do not need your spouse's consent to issue a divorce application. Your spouse will need to respond to the divorce. However, it is not possible to defend a divorce application unless there is a dispute about whether the court of England Wales have the jurisdiction to deal with the proceedings.
Do both parties pay for a divorce?
In most cases, each party pays their own costs, unless you make a specific application to the court for a costs order against the respondent party.
Meet Our Specialists
Home-grown or recruited from national, regional or City firms. Our specialists are experts in their fields and respected by their peers.
Contact Us
You can contact a member of our team using the contact form below or by phoning us on
Latest news & Insights
Keep up-to-date with the latest legal news and our expert opinion.