Our Service
When couples are married or in a civil partnership they are normally living in a property together. When a married or civil partners separate, the rules for dealing with the property are different to cohabiting couples or property owners who are not in a relationship and jointly own property.
How do disputes arise?
Many disputes over the property arise when the marriage or civil partnership breaks down and the owners disagree on whether the property should be sold, or the proportion of the equity each of them should receive when the property is sold, or ownership transferred.
If you are involved in a dispute of this nature then you should consider severing the joint tenancy and whether you need to make a new Will.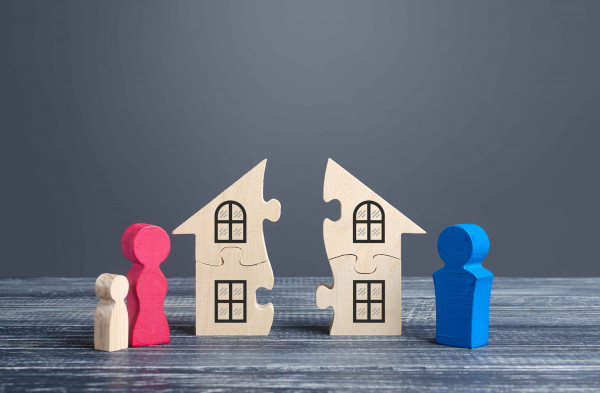 Frequently Asked Questions
My ex-husband/ex-civil partner and I have separated. I lived in his property during the relationship. Am I entitled to any share of his property?
By virtue of your marriage or civil partnership, you have the right to claim against the home you occupied during your relationship regardless as to who owns the property.
If you are in this situation, please do give us a call to discuss your situation in more detail.
My wife/civil partner and I are going to get a divorce, will I be able to keep the house?
Even though your home may be in your spouse or civil partner's name, you do have extensive rights under the Matrimonial Causes Act 1973 or Civil Partnership Act 2004 to seek an order that the property is transferred to your sole name, or to seek an order for the sale of the home. In some circumstances, you may be able to remain in your home for many years post-divorce or the termination of your civil partnership until the children have finished their education.
The Court has a wide discretion to decide how assets are going to be divided and will consider all of the circumstances including, whether any children are involved, what other assets there are, your earning capacity and mortgage capacity and whether either spouse or civil partner can afford to maintain the family home or whether it would need to be sold.
The Court will consider whether a spouse/civil partner can raise a mortgage in his or her name and will consider the parties' needs both now and in the future including the need for both spouses to provide a home for the children.
There are various Orders that the Court can make and to be able to advise you on the likely outcomes we would need to consider the financial position and needs of both parties.
Why Myerson?
Myerson's family team are experts in cohabitation rights and dealing with property ownership disputes for married couples and civil partners. We have a wide range of experience in these cases and can help you to understand your options and guide you through the process.
Myerson offers a range of funding options for claims of this nature. Our fees are fair, transparent and we are happy to discuss funding arrangements with you without obligation.
If you have any issues which you would like to discuss further, including forcing the sale of a property or want to dispute the share you believe you are entitled to, please do not hesitate to contact a member of our Real Estate Litigation team on 0161 941 4000 or by emailing lawyers@myerson.co.uk.
Meet Our Specialists
Home-grown or recruited from national, regional or City firms. Our specialists are experts in their fields and respected by their peers.
Jane is a Partner and Head of the Family Law Team
Nichola is a Senior Associate in our Family Law Team
Sarah is a Senior Associate in our Family Law Team
Contact Us
Book your consultation using the below enquiry form. Alternatively, you can call us on
Latest News & Insights
Keep up-to-date with the latest legal news and our expert opinion.