Engaged Couples Property Ownership Disputes
If you are engaged to your fiancée and either have or are considering ending your engagement to them, then there are a number of factors that you will need to consider particularly if you have bought a property or other assets together, to ensure that you can have a clean break and protect your assets.
Property Disputes
Disputes over property tend to arise when the relationship breaks down and the parties both lived in a property together and disagree on whether the property should be sold, or the proportion of the equity each of them should receive when the property is sold or ownership transferred.
Generally speaking, the rules that apply to cohabiting couples when their relationship ends will also apply to engaged couples.
However, if you bring a claim within 3 years of the end of your engagement then the law does offer some additional protection to you. The Court has the power in these circumstances to resolve any dispute over title to or possession of property (although it cannot adjust the interest in the property). If you have made a substantial contribution to the property then the Court can also determine whether you have a beneficial interest in it.
As soon as your engagement has come to an end you should seek advice as to how the property is held and, if you hold it as joint tenants, you should consider whether this should be severed so that you hold it as tenants in common.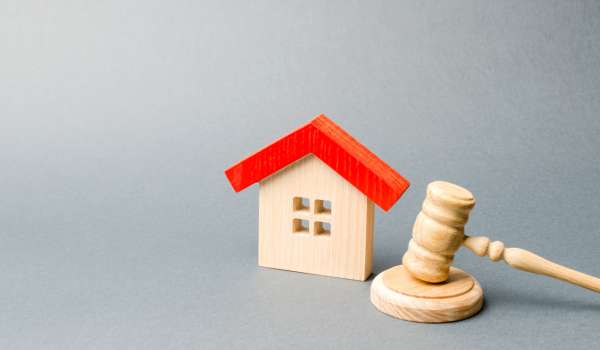 Disputes over assets
It is quite common when the relationship breaks down to disagree about the assets that were purchased during the engagement.
If you bring a claim within 3 years of the end of your engagement then the Court has the power in these circumstances to resolve any dispute over title to or possession of the assets. The Court also has the power to direct how assets are divided between you.
We have a wealth of experience of advising in relation to this so please do not hesitate to contact us.
Will
If your engagement has come to an end then you should consider whether you need to make a new Will, particularly if your existing Will provides for your ex-fiancée to inherit should you die.
We have a team of experts who can advise you in relation to this.
Watch the Property Ownership Disputes (also known as TOLATA) Video
Why Work With Our Property Ownership Dispute Team
We have been ranked as a Top Tier law firm by the Legal 500 for the last seven years.
You will have access to the full Property Litigation and Family law experts across Myerson.
You will receive city-quality property and family legal advice at regional prices.
We provide a partner-led service to ensure you receive the best legal advice and commercially-minded support.
We have a large team which is capable of meeting your deadlines.
We are a full-service law firm operating from a one-site office, which means our teams communicate effectively and efficiently.
We use the latest technology to ensure that we are working as efficiently as possible and that geographical distance is no bar to us from providing excellent client service.
We were the winners of 'Property Team of the Year 2021' at the Manchester Legal Awards.
Engaged Couples Property Ownership Disputes FAQs
My ex-partner and I were engaged and I lived in his property. We have now split up. Am I entitled to any share of his property?
When a couple terminate their agreement to marry, property in which either or both had a beneficial interest during the engagement (including his property) is subject to specific rules.
This includes section 37 of the Matrimonial Proceedings and Property Act 1970 which provides that where a spouse contributes in money or money's worth to the improvement of real or personal property in which either spouse has a beneficial interest, the contributing spouse (subject to any contrary agreement) acquires a share or an enlarged share in the property.
The question will be whether you contributed in money or money's worth to the property. Any claim needs to be brought within 3 years of termination of the engagement.
Please do give us a call to discuss in further detail.
Do I have to give back my engagement ring?
The engagement ring is often a very sensitive item for both parties. Whether you need to give it back or not depends upon what the intention was at the time it was given to you. Was it a gift or was it conditional upon you marrying your fiancée?
The Courts have decided over the years that an engagement ring is presumed to be a gift which will mean you are entitled to keep it unless your fiancée can demonstrate that this is not the case.
The most common example is where the ring is a ring that is to be passed down through the generations and kept within the family. In this situation, it may be easier for your ex-fiancée to demonstrate that the ring was not a gift.
What happens if we cannot agree about contact with children?
Mediation is often the first step to consider before applying to the Court for an Order. At mediation, you and your ex-fiancée will meet with a trained mediator to see if you are able to reach an agreement between yourselves.
We recognise that at times Court proceedings may be the only viable step to take when it is not possible for an agreement to be reached between the parties and we have a wealth of experience in obtaining Child Arrangement Orders and advising in relation to child abduction and relocation and other matters.
If I die can my ex-fiancee claim on my Estate?
If you die before your fiancée then your fiancée will be treated as one of your dependents and may be able to make a claim on your Estate for financial provision.
There are certain eligibility criteria and we have a specialist team of experts who can advise you on this.
Meet Our Property Ownership Dispute Solicitors
Home-grown or recruited from national, regional or City firms. Our Property Ownership Dispute Lawyers are experts in their fields and respected by their peers.
Jane is a Partner and Head of the Family Law Team
Nichola is a Partner in our Family Law Team
Sarah is a Senior Associate in our Family Law Team
Contact Us
Book your consultation using the below enquiry form. Alternatively, you can call us on