What is a Dilapidations Claim?
Dilapidations is a claim that a landlord has against a tenant of commercial property for failing to comply with the tenant's repair obligations under a lease.
Terminal dilapidations can be made by a landlord at the end of a lease. A landlord may also be able to bring an "interim dilapidations" claim during the term of a lease.
Terminal Dilapidation Claims
A terminal dilapidations claim is for damages arising from a tenant's failure to comply with an obligation under the lease to hand back the property at the end of the lease in the condition required by the lease. Such a damages claim seeks to compensate the landlord for the loss it suffers from such a breach and to put the landlord in the position it would have been in had the tenant complied with the repair obligations in the lease.
Terminal dilapidation claims normally include a claim for the cost of doing the works, loss of rent, service charge and rates for the period it takes for the works to be completed (subject to this being reasonable). It may also include professional fees.
Schedule of Dilapidations
To bring a claim for terminal dilapidations it is essential to prepare and serve a Schedule of Dilapidations on the tenant. This should carefully itemise the landlord's claim and identify which lease obligations the tenant has failed to comply with. We work with surveyors who are experts at putting together/reviewing the Schedule of Dilapidations who we can recommend to you.
The tenant will have an opportunity to respond to the Schedule of Dilapidations prior to any Court proceedings being issued for terminal dilapidations.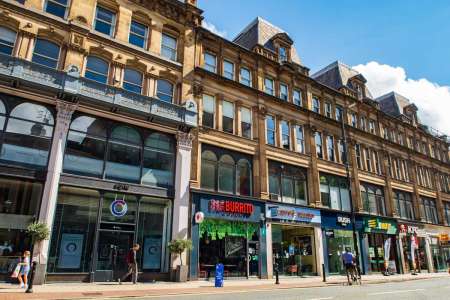 Section 18 Landlord and Tenant Act 1927
Section 18 Landlord and Tenant Act 1927 can be used by a tenant to try to limit a landlord's damages claim/reduce a tenant's liability. It applies to items of repair only. It does not apply to other parts of a claim such as a tenant's failure to decorate. Section 18 provides that firstly the repair costs claimed cannot exceed the amount (if any) by which the value of the reversion in the premises is diminished, and secondly no repair costs can be recovered if at, or shortly after, the termination of the lease the building will be demolished, or structural alterations are to be made as would render the repairs valueless
Both landlords and tenants need to obtain a "Section 18 Valuation" from a surveyor to understand what impact a section 18 defence is likely to have on a claim for terminal dilapidations. A Section18 defence can have a significant impact and, in some instances, reduce the value of a terminal dilapidations claim to nil.
When properly advised landlords and tenants are often able to reach a negotiated settlement. Part 36 settlement offers can be made at an early stage to put cost pressures on the other party to encourage early settlement.
Interim Dilapidation Claims
Landlords should strongly consider managing breaches of repairing obligations during the term of a lease by bringing interim dilapidations claims. By doing so a landlord can firstly, ensure their investment is protected by requesting the tenant to undertake immediate repair works to preserve the value of the property, and secondly, avoid the application of section 18 defence at the end of the lease.
Where a tenant refuses to comply with a repair obligation during the term of a lease landlords often have a step-in right under the terms of a lease to do the works themselves and recharge the costs of the works as a debt to the tenant. Other remedies for an interim dilapidation claim might include a landlord applying for forfeiture of the lease or for obtaining a court order for specific performance (to compel the tenant to do the works). By contrast, the only remedy available for a terminal dilapidations claim is damages for breach of contract.
How Our Dilapidation Claims Team Can Help
We assess each matter on its own facts and will outline all of you on all your options and advise you on the best course of action depending upon the objective you want to achieve.
Myerson's Property Litigation team are experts at dilapidation claims. We have a wide range of experience in these cases and can help you to understand your options and guide you through the process.
If you have any issues that you would like to discuss further, please do not hesitate to contact a member of the Property Litigation team
Why Work With Our Property Litigation Team
We have been ranked as a top-tier law firm by the Legal 500 for the last seven years.
You will have access to more than 30 property experts across the Myerson Property Group, including commercial property, construction, residential property conveyancing and development.
You will receive city-quality commercial property legal advice at regional prices.
We provide a partner-led service to ensure you receive the best legal advice and commercially-minded support.
We have a large team which is capable of meeting your deadlines.
We understand that each transaction is bespoke to your individual circumstances and that you need support from a property lawyer who is experienced in dealing with a wide variety of clients and types of work.
We are a full-service law firm operating from a one-site office, which means our teams communicate effectively and efficiently.
We use the latest technology to ensure that we are working as efficiently as possible and that geographical distance is no bar to us from providing excellent client service.
We were the winners of 'Property Team of the Year 2021' at the Manchester Legal Awards.
We provide free newsletters and webinars to all our clients to keep you up to date with the real estate sector and changes in the law. Watch our latest property update webinar here.
Myerson Property Portal
The Myerson Property Portal is a free tool for property investors and professionals.
With the Myerson Property Portal, you gain a competitive edge in the rapidly evolving property landscape.
Our free portal will help you manage your properties with ease and efficiency by providing a seamless service wherever you are.
Not just a management tool, it's an essential companion for the modern investor seeking to optimise their portfolio while staying updated on the latest in the property world.
So, what are the benefits?
Your own client area,

giving you access to all your legal documents, conveniently accessible anytime, anywhere!

Key legal information at your fingertips.
Must read property news, blogs and videos.
Access to free property events and training workshops.
A comprehensive collection of helpful property documents and guides.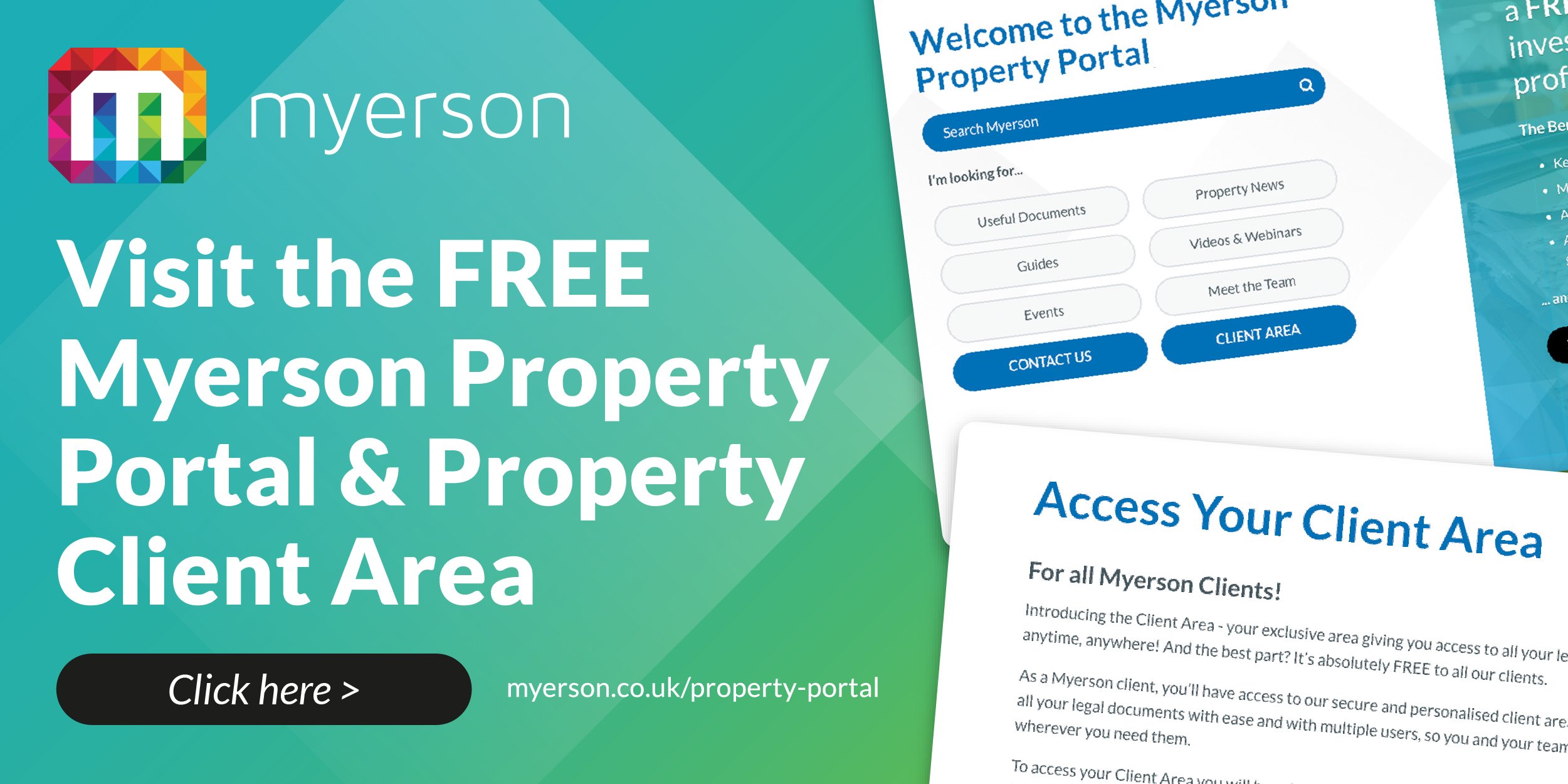 Case Studies
Client Intro: Commercial Landlord
Our client is a landlord of a significant portfolio of commercial properties.
Case Overview:
One of the properties is located in Northumberland and was leased to Marks & Spencer's PLC (M&S). M&S assigned the lease to The Factory Shop Limited and M&S entered into a Deed of Guarantee and Indemnity in respect of that assignment.
The Factory Shop entered into a CVA and the CVA included provision for the surrender of the lease and compromised the company's liability for terminal dilapidations.
The CVA cut down M&S's secondary obligations in the guarantee meaning that M&S's had no liability under the guarantee in respect of the terminal dilapidations but the CVA could not and did not cut down M&S's primary obligations in the guarantee meaning that M&S remained liable for the dilapidations in full as if the CVA had not existed.
The lease was subsequently surrendered, and our client moved to address terminal dilapidations, carrying out repair works to the value of £130,000
Sean Hackett, a Partner in the Property Litigation team said "This was a complex matter where we argued that the indemnity was not compromised by the CVA."
Client Intro: Self Invested Pension Plan
Our client has a rental portfolio across England and Wales.
Case Overview:
We advised them both during the term and at term end in relation to the repair and condition of the property. To avoid the section 18 cap, an inspection was undertaken during the term to identify items of disrepair.
Various works were then undertaken during the term to remedy the disrepair and the cost of these works will be recovered from the landlord as a debt.
Our Property Litigation Team
Home-grown or recruited from national, regional or City firms. Our specialists are experts in their fields and respected by their peers.
Contact Myerson Solicitors
Complete the form below, or alternatively, you can call Myerson Solicitors on: