Our IT Technology Service
Technology and innovation sprints are a sign of today's modern commercial climate.
Businesses need to be able to adapt swiftly to the demands and challenges of this environment in order to continue driving forward.
Whether you specialise in research and development (R&D), are an innovator, or, are looking to collaborate with other experts, our specialist technology solicitors are able to assist.
We understand the agile and rapid nature of innovation and the importance of having well-drafted contracts.
There can be lots of pitfalls and complexities involved when undertaking research, collaborating with third parties and ultimately taking a product to market, including:
ensuring intellectual property rights (whether existing or new) are properly protected and vest in the correct parties;
disclosing confidential information and know-how to third parties and ensuring the same is kept confidential and only used for the specific purpose of the disclosure;
licensing of intellectual property rights and payment of royalties;
putting the correct corporate structure in place;
having appropriate terms and conditions in place for the supply of goods and/or services to businesses and/or consumers.
Collaboration Agreements Video
Our Research and Development Expertise
We have significant experience in advising clients on all stages of R&D projects including corporate structures, confidentiality agreements, licensing, intellectual property rights protection and exploitation and production and development agreements.
Recent examples of our work in this area include:
assisting a scientific analytical company on the acquisition of laboratory facilities and advising and negotiating the terms of a manufacturing agreement for testing kits working to extremely tight deadlines;
advising a PPE business on going to market, putting in place shareholder protection, and ensuring that intellectual property licences are in place;
advising a product manufacturer on the terms of an undergraduate secondment agreement for an R&D project;
advising an entrepreneurial company on the terms of a research and development agreement for the development of a prototype product to be commoditised;
drafting terms and conditions for the collection, transportation and testing of soil samples for possible contaminants;
assisting an environmental science company with the extension of its UKAS accreditation.
We also recognise that disputes can arise at various stages of an innovation project whether the dispute is between shareholders, relates to IP ownership, licensing terms or royalty payments or arises as part of the day to day operation of the project. Our expert commercial litigation solicitors are able to provide sound strategic advice to assist you through such difficult times.
Our Approach to Research and Development
Our ethos is to provide our clients with an alternative to the major regional and national firms by offering high-quality legal advice from highly experienced, specialist solicitors, but on a much more cost-effective basis.
We work closely with our clients to ensure that we meet their expectations both in terms of their objectives for a particular piece of work and in relation to costs.
We are easy to deal with, clear in our advice and understand that a common-sense approach is often required.
As standard practice, we give our clients an estimate of the costs involved in undertaking any piece of work at the outset.
We can then provide costs updates on a regular basis.
In addition, where appropriate, we are happy to discuss other pricing models (for example, fixed fees and retainer arrangements) if that is helpful to you.
Why Work With Our IT/Technology Team
Myerson Solicitors' IT lawyers can provide businesses with extensive legal advice and support on a wide range of IT-related matters.
We are highly skilled in matters relating to data protection, ensuring that businesses comply with relevant legislation such as the General Data Protection Regulation (GDPR).
We can also provide expert guidance on software licensing, reselling, and development.
Other areas of expertise include e-commerce, intellectual property, and technology-related disputes.
Working with Myerson Solicitors means you'll have access to legal experts who can support and help your business stay ahead of the curve in today's ever-evolving digital landscape.
An alternative to the major, regional, and national firms by offering high-quality Technology law advice from specialist solicitors, but on a much more cost-effective basis.
By working closely with our IT clients, we can ensure we meet their expectations regarding business operations, providing clear and specialist expertise. We are easy to deal with and understand that a common-sense approach is often required.
Extensive experience in dealing with a broad range of IT disputes, such as data protection and software development issues, giving businesses fast and helpful advice based on knowledge of your business, its history, and pressures.
A partner-led service and a genuinely accessible team of experienced IT law solicitors due to our size, structure, and unique culture.
SeeChange Case Study
Client Intro
SeeChange is a world leader in real-time AI-powered recognition services.
SeeChange was originally a subsidiary of Arm but is now an independent entity in its own right.
Case Overview
SeeChange approached Myerson with the objective of securing expert legal support and assistance.
We supported SeeChange with the preparation of its software integration and VAR agreement for use with its international clients wishing to integrate SeeChange Software with their products, devices and services.
Further to this, SeeChange partnered with Diebold Nixdorf to deliver AI-powered self-checkout solutions as part of Diebold Nixdorf's retail operations.
We supported SeeChange in their contract negotiations for the deployment and integration of its SeeWare® with Diebold Nixdorf's Vynamic® Smart Vison to create smart checkouts.
Fee Earner Comment
Carla Murray, a Partner and Head of the Tech Team at Myerson, said:
Jason and Mark approached us to support their business with the preparation of terms and conditions for engaging value-added resellers and users accessing SeeChange software, services and technology, and we have worked closely with them to develop an understanding of how their solution functions and the underlying contractual relationships. The technology and partnership with Diebold Nixdorf raised many interesting points for consideration from the legal perspective but also from a personal perspective as a user of self-checkouts and how the user experience will be improved. It's been a pleasure working with Jason and Mark.
Client Testimonial
Jason Souloglou, CEO, said:
We had a first-rate experience working with Carla on this. Selling real-time AI products and services through a large international partner such as Diebold Nixdorf is complex and detailed from a contractual perspective. Carla's legal expertise, as well as a perfect balance of attention to detail and practicality, along with lots of patience, was key to getting this over the line.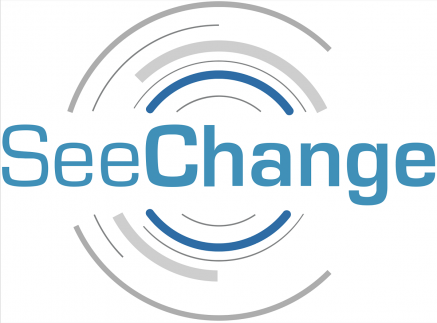 Meet Our IT Technology Solicitors
Home-grown or recruited from national, regional or City firms. Our IT Technology lawyers are experts in their fields and respected by their peers.
Contact Myerson Solicitors
Complete the form below, or alternatively, you can call Myerson Solicitors on: