Our Financial Regulation Services
Ensuring proper compliance with complex financial services law is key to operating a successful profitable financial services business in the UK.
Financial Services regulations are complex and often confusing.
The experience of our financial services lawyers means that we are uniquely positioned to advise the small and medium sized business sector, Independent Financial Advisers (IFAs) and Discretionary Fund Managers (DFMs), peer-to-peer lenders, credit and mortgage brokers, credit unions and individuals to navigate the regulations to achieve the business's objectives.
Our Financial Services lawyers can advise upon all aspects of financial services regulation and transactions.
We take a holistic approach by joining up with team members from our corporate, commercial, banking, property, and litigation departments to ensure a complete service for you.
Our financial services solicitors can advise you on:
Do you need to be regulated? -

Perimeter guidance

Financial Services Compliance including dealing with the Financial Conduct Authority (FCA)
Financial Services

Business

structures

Financial Services Mergers & Acquisitions, and Sale and Purchase of Companies & Businesses
Financial Industry

Regulation

s

FCA

Application Approvals

Consumer duty

obligations

Anti-Money Laundering

compliance

FCA Investigations

/enquiries

Banking
How Our Financial Services Team Can Help
Perimeter guidance – do you need to be regulated? Many activities are regulated under the Financial Services and Markets Act 2000, some of which may be unexpected. From companies wishing to give their customers credit to finance companies engaging in lending, our financial services solicitors can look at your business and advise on whether or not regulation applies to you.
If you need to be regulated, our financial services lawyers can assist in applying for regulatory approval. If you are regulated but need further approvals to extend your business services, we can help with the regulatory application and the regulatory journey.
If you are an IFA or a DFM, we can advise on many day-to-day compliance issues, AR appointments, FCA enquiries and responses to them, and on the structure of your business. Our financial services lawyers also advise upon regulated M&A transactions and change in control applications.
If you are a credit or mortgage broker, our financial services solicitors can similarly advise.
If you are a credit union, our financial services lawyers can assist in day-to-day operations as regards regulated activities and member relations.
Customer journey, terms and conditions, fact finds and the consumer duty – advice upon mapping a compliant process and dealing with issues such as vulnerable customers, mapping the consumer duty, and implementing the culture required to continue to fit within the principles of regulation.
Our financial services lawyers can advise upon set up and establishment of peer to peer and micro banking operations, ranging from the regulatory business plan and authorisation application process and supporting documents to the customer journey.
Financial Services Case Studies
1. Bank of Dave
Chris Moss led the legal team behind bank of Dave leading to a successful FCA and PRA authorisation for Dave and his team.
Bank of Dave (aka Burnley Savings and Loans Limited) began as a peer to peer operation on which Chris advised in a lead advisory role for legal matters.
This then led to application for a full banking licence (and related permissions, including consumer credit permissions to enable consumer lending).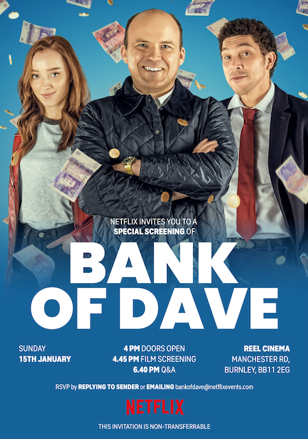 2. Regulatory Advice
Example 1 was a company involved in certain sales of financial products related to holiday homes.
Called upon to deal with the FCA queries and to advise more generally on structure. Led to product restructuring.
Dealt successfully with FCA enquiries which had gone as far as requisitions (165) with no issues for the client. Product restructured to comply.
Example 2 was a restructuring of a client business which led to a solvent winding up of an IFA firm and the acquisition of the client book by another firm under common ownership.
Negotiation of VREQ and subsequently successful exit from the VREQ. [note that's the only 1 I know of which exited].
3. Sales of IFAs
Client books and issues relating to indemnities around previous advice, sales of shares, earn out/commission and renewal payment negotiations.
Change in control (on share sale).
Meet Myerson's Financial Services Team
Home-grown or recruited from national, regional or City firms. Our financial services lawyers are experts in their fields and respected by their peers.
Contact Our Financial Services Team
You can contact our expert financial services lawyers on: