Our Software Licensing Service
Software licensing is the permission granted by a licensor for a licensee to use software for a specified period and purpose.
Our software licensing solicitors can help businesses looking to invest in software, software developers launching new products, and software houses needing updates to existing licences.
Myerson's IT Technology lawyers have experience assisting with various legal matters, such as software contract terms, copyright protection, and intellectual property rights.
We work with other departments, such as our dispute resolution team, to ensure our clients receive the best service possible.
Our software licensing service ensures our customer's business has the legal rights it needs to protect their company online.
Our technology experts can help draft and negotiate legal documentation, including SLAs, escrow agreements, and termination plans.
Our Software Licence Experience
Recent examples of our software licence work include drafting and negotiating:
numerous multi-million-pound software licence, support, and maintenance agreements within the insurance sector;
an international platform licence, maintenance, and service level agreement;
insurance aggregator agreements;
software licence and service agreements for the provision of Smartphone, iPad and tablet applications and software;
standard software licence terms and conditions for the provision of software within the public sector;
a software licence and support agreement incorporating NHS standard terms and conditions for the purchase of products and services to govern the provision of IT and software to hospitals, NHS Trusts, and Foundations.
Key concerns for licensees
There are many key concerns to software licensing that a licensee should be aware of.
As a licensee, you should ensure:
you have the benefit of an appropriate warranty period to check that the software functions properly;
in situations where the software is vital for business operations, it is essential to ensure that the licensee has access to both the software and its associated data in case the licensor experiences a disaster. Additionally, it is important to have suitable disaster recovery plans in place to address such contingencies;
appropriate service levels are set out, and meaningful remedies are available if the service levels are not met (e.g. service credits or termination rights);
it can transfer to another software provider in an orderly manner following the termination/expiry of the software licence;
where the licensor is processing any data on behalf of the licensee, there are appropriate data protection obligations in place;
there are sufficient support and hosting obligations (where relevant).
Key concerns for licensors
When licensing your software, there are several important considerations that you, as the licensor, should address.
You will want to ensure the following:
your intellectual property rights in the software are protected;
the permitted use of the software is clearly defined;
the nature of the licence is clearly set out, including any limits on the number of users;
the charging structure and payment terms are clear;
the scope of your obligations (e.g. relating to support or hosting) is clearly defined;
liability is capped at an appropriate level;
any third-party or open-source licensing terms are incorporated into the licence (if appropriate); and
where the software is licensed to consumers, it is compliant with consumer legislation.
Why Work With Our IT/Technology Team
Myerson Solicitors' IT lawyers can provide businesses with extensive legal advice and support on a wide range of IT-related matters.
We are highly skilled in matters relating to data protection, ensuring that businesses comply with relevant legislation such as the General Data Protection Regulation (GDPR).
We can also provide expert guidance on software licensing, reselling, and development.
Other areas of expertise include e-commerce, intellectual property, and technology-related disputes.
Working with Myerson Solicitors means you'll have access to legal experts who can support and help your business stay ahead of the curve in today's ever-evolving digital landscape.
An alternative to the major, regional, and national firms by offering high-quality Technology law advice from specialist solicitors, but on a much more cost-effective basis.
By working closely with our IT clients, we can ensure we meet their expectations regarding business operations, providing clear and specialist expertise. We are easy to deal with and understand that a common-sense approach is often required.
Extensive experience in dealing with a broad range of IT disputes, such as data protection and software development issues, giving businesses fast and helpful advice based on knowledge of your business, its history, and pressures.
A partner-led service and a genuinely accessible team of experienced IT law solicitors due to our size, structure, and unique culture.
Myerson's Software Licensing Solicitors
Myerson's software lawyers can advise and assist with the following software agreements:
Software licensing agreements
Traditional on-premise software licencing terms;
Hosting, support and maintenance agreements;
Service Level Agreements;
Termination and exit plans;
OSS and third-party licences;
Escrow Agreements.
Support and Maintenance Agreements
SeeChange Case Study
Client Intro
SeeChange is a world leader in real-time AI-powered recognition services.
SeeChange was originally a subsidiary of Arm but is now an independent entity in its own right.
Case Overview
SeeChange approached Myerson with the objective of securing expert legal support and assistance.
We supported SeeChange with the preparation of its software integration and VAR agreement for use with its international clients wishing to integrate SeeChange Software with their products, devices and services.
Further to this, SeeChange partnered with Diebold Nixdorf to deliver AI-powered self-checkout solutions as part of Diebold Nixdorf's retail operations.
We supported SeeChange in their contract negotiations for the deployment and integration of its SeeWare® with Diebold Nixdorf's Vynamic® Smart Vison to create smart checkouts.
Fee Earner Comment
Carla Murray, a Partner and Head of the Tech Team at Myerson, said:
Jason and Mark approached us to support their business with the preparation of terms and conditions for engaging value-added resellers and users accessing SeeChange software, services and technology, and we have worked closely with them to develop an understanding of how their solution functions and the underlying contractual relationships. The technology and partnership with Diebold Nixdorf raised many interesting points for consideration from the legal perspective but also from a personal perspective as a user of self-checkouts and how the user experience will be improved. It's been a pleasure working with Jason and Mark.
Client Testimonial
Jason Souloglou, CEO, said:
We had a first-rate experience working with Carla on this. Selling real-time AI products and services through a large international partner such as Diebold Nixdorf is complex and detailed from a contractual perspective. Carla's legal expertise, as well as a perfect balance of attention to detail and practicality, along with lots of patience, was key to getting this over the line.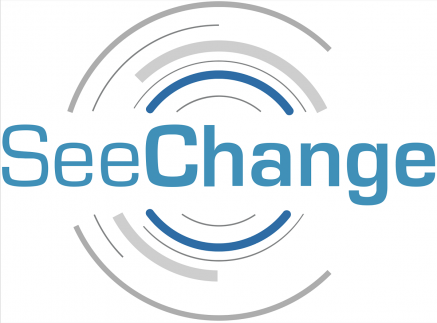 Software Licensing FAQs
What is a software license?
A software license is a legal agreement between the owner or creator of a software product (licensor) and an individual or organisation that wants to use the software (licensee).
It outlines the terms and conditions under which the software can be used, specifying the rights and limitations granted to the licensee.
A software license defines the scope of usage, such as the number of devices or users allowed, the duration of the license (perpetual or time-limited), and any geographical or industry restrictions.
It also addresses issues related to intellectual property protection, redistribution, modification, and reverse engineering of the software.
What is Escrow?
Software escrow is a legal arrangement where a third-party escrow agent holds a software product's source code and other important assets on behalf of the software developer and the end-user (licensee).
If the software developer cannot support or maintain the software as agreed, the end-user can access and use the source code and other assets to maintain or update the software themselves.
What is a support and maintenance agreement?
A software support and maintenance agreement is a formal contract established between a software provider and a customer, which sets forth the terms and conditions governing the provision of continuous support and maintenance services for a software product.
This agreement ensures clarity and defines the obligations and responsibilities of both parties regarding the ongoing support and maintenance of the software.
This agreement typically covers bug fixes, updates, technical support, and maintenance to ensure the software continues functioning as intended.
It can also include provisions for service level agreements (SLAs), response times, and issue resolution procedures.
What is a service level agreement?
A service level agreement (SLA) for software is a contract between the software provider and the customer that defines the level of service that the provider will deliver for the software.
The SLA sets out the agreed-upon performance standards for the software, such as availability, response time, and issue resolution time.
It also outlines the remedies that will be provided if the provider fails to meet the agreed-upon standards.
An SLA can help ensure that both parties have a clear understanding of the expectations and responsibilities related to the use of the software.
What is a termination and exit plan?
Termination and exit plans for software typically outline the procedures and obligations for both the licensor and licensee when the software license agreement ends.
A termination and exit plan include information regarding the return or destruction of licensed software and confidential information, as well as provisions for continued support and maintenance, data migration and transfer, and other relevant matters.
These plans are important to ensure a smooth transition and minimise the risk of disputes or legal issues arising from the termination of the agreement.
What is OSS?
OSS stands for Open Source Software. OSS refers to software which has publicly available source code.
The code can (depending on the OSS licence terms) be accessed, modified, and distributed by anyone.
The risk of using OSS lies in the potential for licensing issues and intellectual property disputes, as OSS may have specific terms and conditions for use and distribution that must be followed and can, in some instances, mean that the software developed must also be treated and licenced as open-source.
Meet Our IT Technology Solicitors
Home-grown or recruited from national, regional or City firms. Our IT Technology lawyers are experts in their fields and respected by their peers.
Contact Myerson Solicitors
Complete the form below, or alternatively, you can call Myerson Solicitors on: