Promises & Gifts Made Before Death
Proprietary estoppel
If someone makes a promise that they will leave part (or all) of their estate to a person but they do not do so (e.g. their estate passes in a different way, whether by Will or in accordance with the intestacy rules), then that person may have a claim in proprietary estoppel. A promise alone is not sufficient. The components of a claim are:
Someone must have made a promise, representation or assurance to the person making a claim ("the claimant") that led the claimant to expect that they would be entitled to an interest in their property.
The claimant must be able to show that they relied on the promise, representation or assurance.
The claimant must be able to show that they have suffered detriment.
If these components are satisfied, the court has wide powers to make an order to correct any unfairness or injustice.
Please do get in touch if you would like advice in relation to making or defending a proprietary estoppel claim.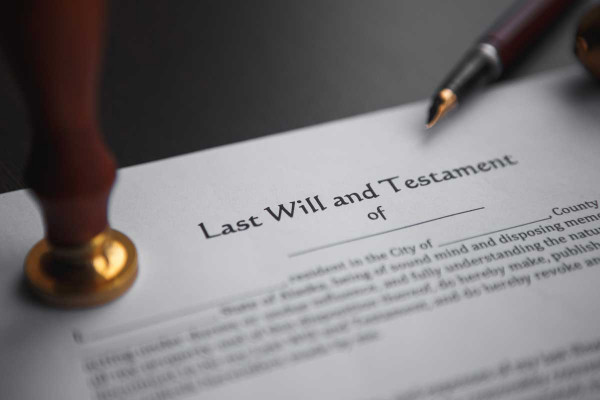 Deathbed gift claims (known as donatio mortis causa)
There are a number of specific criteria:
The person making the gift must contemplate their impending death.
The gift is conditional; it only takes effect if and when the contemplated death occurs. Until then, the person making the gift can change their mind.
The person making the gift must pass something, e.g. the item or related documents, to the person receiving the gift.
These situations are uncommon and the law is complex. Please contact us to discuss your position, whether you are making or defending a deathbed gift claim.
Unsigned Will
If your relative or friend made a draft Will that includes you but they (or someone on their behalf) did not sign it, that Will is not valid. This is a difficult situation but, if they instructed a professional to prepare the Will, there may be something you can do. Please contact us to discuss your circumstances.
Why use Myerson?
If you choose to work with us, you will discover exceptionally talented lawyers who have a passion for making a genuine difference to our clients' lives. We pride ourselves in being approachable and always ensure that everything we do is in your best interests.
All our solicitors are either full members of ACTAPS (the Association of Contentious Trust and Probate Specialists) or are working towards that. The team is overseen and led by experienced Partner, Helen Thompson, who is a member of STEP (the global professional association for practitioners who specialise in inheritance and succession planning) and has completed the Advanced Certificate in Trust Disputes. We are also proud to be ranked in the top tier of the prestigious Legal 500 directory.
We provide practical advice and, unlike other firms, are able to deliver a complete service with support from colleagues in our Property and Private Client teams.
From the outset, our costs will be clear and transparent, and we offer a range of funding options, including:
"No Win, No Fee" agreements
Deferred payment
Fixed fees
Litigation loans
Third-party funding
Legal expenses insurance
"After the event" insurance
Meet Our Specialists
Home-grown or recruited from national, regional or City firms. Our specialists are experts in their fields and respected by their peers.
Contact Us
You can contact a member of our team using the contact form below or by phoning us on
News & Insights
Keep up-to-date with the latest legal news and our expert opinion.