IT Dispute Resolution Solicitors
Technology and IT software is vital for business operations. With business needs and requirements constantly changing we have seen a rise in the number of agile software solutions being offered. However, the increasing need for flexible solutions can lead to disputes between software providers and end-users.
Our specialist solicitors have a wealth of experience in dealing with IT disputes (acting for both software developers and those procuring IT infrastructure and services). Our Commercial Litigation Team is ranked Tier 1 in the UK Legal 500. When disputes do happen, we act swiftly to assess our clients' options and provide strategic commercial advice to meet objectives and resolve disputes.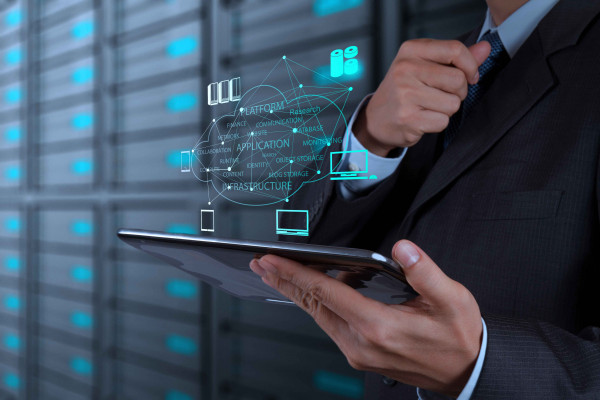 Our IT Dispute Expertise
Disputes can arise at various stages – whether that's during software development, implementation/deployment or as part of day to day operations and support of systems.
Myerson's Commercial Litigation Team assists its clients on a wide range of IT disputes including:
Dispute arising from a failure to deliver and / or implement software correctly and specific interpretation of contractual terms such as performance and payment terms;
Breaches of service level agreements when providing, implementing or licensing software;
Recovery of monies due under an IT software contract/licence agreement;
Unauthorised use of software in breach of licensing terms including the unauthorised use by third parties;
Disputes over ownership of software (source code and object code).
Our IT Disputes Experience
Recent examples of Myerson's work in this area include:
Acting for a company that had appointed a developer to develop bespoke online food ordering and table booking app in relation to breaches of the development agreement, potential infringement of IP rights and misuse of confidential information by the app developer;
Representing a technology company and successfully defending a claim brought by a software developer in relation to the ownership of source code.
Defending individuals in relation to a claim for breach of copyright in source code.
Acting for a manufacturer of frozen foods, in a claim against one of its former employees in relation to misuse of confidential information and copyright and database right infringements.
If you need assistance on an IT dispute, then please get in touch with a member of our Commercial Litigation Team to arrange an initial consultation.
COVID-19 and Force Majeure
We are dealing with an increasing number of inquiries in the wake of the COVID-19 pandemic and the lockdown restrictions. COVID-19 can affect the performance of contractual obligations, making this impossible in some cases.
Very often IT contracts contain a 'force majeure' clause that regulates the parties' contractual obligations in times of crisis or natural disaster for example where performance is affected due to a global pandemic such as COVID-19.
If your performance of an IT contract is affected by COVID-19 then Myerson can advise you about your rights under a force majeure clause (if one exists), whether it covers COVID-19, and how best to rely on a force majeure clause when trying to negotiate with the other contracting party.
About Myerson
Myerson are a leading commercial firm, which is renowned for its work in resolving IT disputes. Our commercial litigation team is ranked as "Top Tier" by the Legal 500 who describe us as 'dynamic, positive, forward-thinking, effective and tenacious', 'very client-friendly' and who give 'sound and sensible legal advice'.
The litigation team contains 15 solicitors and is headed by Adam Maher whom the Legal 500 rate as a "Leading individual" and 'first-class litigator' with 'razor-sharp commercial judgement, tenacity and excellent communication skills'; who 'quickly identifies the core issues' and is 'extremely robust under pressure.'
The litigation experts at Myerson are happy to discuss your situation in a no-obligation telephone call to assess your claim, give a preliminary advice and suggest a way forward. We can also suggest innovative funding solutions where available to assist with the costs of the litigation.
Contact Us
Book your consultation using the below enquiry form. Alternatively, you can call us on
Meet Our Specialists
Home-grown or recruited from national, regional or City firms. Our specialists are experts in their fields and respected by their peers.
Latest News & Insights
Keep up-to-date with the latest legal news and our expert opinion.