Mistakes in Wills
When a Will is ambiguous or does not do what the person who made it intended, there are ways to remedy the position.
Construction
Construction in this context is a question of how the Will should be interpreted when it is possible to read it in more than one way. Where there is uncertainty, a resolution can be reached:
By agreement between those concerned;
Following a court application by the executors under section 48 of the Administration of Justice Act 1985, which usually does not involve a hearing; or
Following full court proceedings.
It is advisable for all parties, including the executors, to obtain legal advice in relation to these claims.
Rectification
The court can "rectify" a Will, to add, change or remove wording, where that will correct either:
A "clerical error" on the part of the person drafting the Will, that is a mistake that they have made without really thinking about it; or
A failure by the person drafting the Will to properly understand the instructions of the testator.
Professional negligence
A solicitor may be found to be negligent if they have made a mistake in the Will or failed to follow up on a person's Will instructions and that person dies before they sign their Will.
If a professional has been negligent and caused financial loss, it may be possible to bring a claim against them. Initially, you will need to consider whether it is possible to correct the position by, for example, reaching an agreement or bringing an application for construction or rectification of that Will.
Please contact us if you are interested in discussing these options with a member of our team.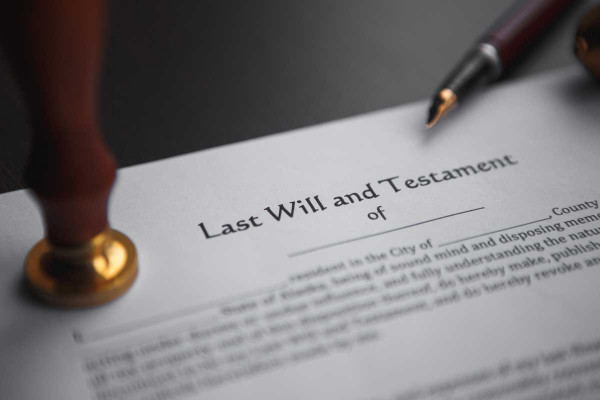 Why Use Myerson?
If you choose to work with us, you will discover exceptionally talented lawyers who have a passion for making a genuine difference to our clients' lives. We pride ourselves in being approachable and always ensure that everything we do is in your best interests.
All our solicitors are either full members of ACTAPS (the Association of Contentious Trust and Probate Specialists) or are working towards that. The team is overseen and led by experienced Partner, Helen Thompson, who is a member of STEP (the global professional association for practitioners who specialise in inheritance and succession planning) and has completed the Advanced Certificate in Trust Disputes. We are also proud to be ranked in the top tier of the prestigious Legal 500 directory.
We provide practical advice and, unlike other firms, are able to deliver a complete service with support from colleagues in our Property and Private Client teams.
From the outset, our costs will be clear and transparent, and we offer a range of funding options, including:
"No Win, No Fee" agreements
Deferred payment
Fixed fees
Litigation loans
Third-party funding
Legal expenses insurance
"After the event" insurance
Please contact us if you are interested in discussing these options with a member of our team.
Meet Our Specialists
Home-grown or recruited from national, regional or City firms. Our specialists are experts in their fields and respected by their peers.
Contact Us
You can contact a member of our team using the contact form below or by phoning us on
Latest News & Insights
Keep up-to-date with the latest legal news and our expert opinion.