Contesting a Will
If you choose to work with us, you will discover exceptionally talented lawyers who have a passion for making a genuine difference to our clients' lives. We pride ourselves in being approachable and always ensure that everything we do is in your best interests.
All our solicitors are either full members of ACTAPS (the Association of Contentious Trust and Probate Specialists) or are working towards that. The team is overseen and led by experienced Partner, Helen Thompson, who is a member of STEP (the global professional association for practitioners who specialise in inheritance and succession planning) and has completed the Advanced Certificate in Trust Disputes. We are also proud to be ranked in the top tier of the prestigious Legal 500 directory.
We provide practical advice and, unlike other firms, are able to deliver a complete service with support from colleagues in our Property and Private Client teams.
From the outset, our costs will be clear and transparent, and we offer a range of funding options, including:
"Contesting a Will No Win, No Fee" agreements
Deferred payment
Fixed fees
Litigation loans
Third-party funding
Legal expenses insurance
"After the event" insurance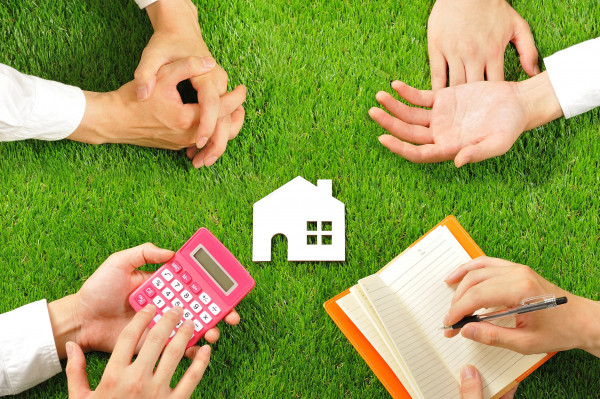 Can you contest a will?
You may be able to contest a Will or bring a claim if you are:
A beneficiary under the Will.
An individual or organisation that was promised an inheritance.
An individual or organisation that has been disinherited.
A third party affected by the present or previous Will.
An individual who is or was related to the deceased or who was dependent upon the deceased.
How to Contest a Will
There are two common ways for contesting a Will. Our team's experience and specialism mean we can provide clear advice as to your position and the likely outcome of your claim. We recommend that you act quickly, as some claims are subject to short time limits.
The first is to contest the validity of the Will itself. If that claim succeeds, then the deceased person's estate will pass either in accordance with a previous Will or in accordance with the rules of intestacy. If you would like to understand how the intestacy rules affect your situation, you might find the intestacy calculator here helpful. The second way is to bring a claim under the Inheritance (Provision for Family and Dependants) Act 1975.
Validity
There are several grounds to challenge the validity of a Will:
Testamentary capacity
The test to establish whether or not someone has the capacity required to make a Will was set down in a case decided in 1870 (Banks v Goodfellow). Broadly speaking, a testator (i.e. a person making a Will) is required to be able to:
Understand the nature and effect of making a Will.
Understand the extent of the property they are disposing of.
Consider the claims of the people they might be expected to name in their Will.
The testator should also have no mental disorder that could cause them to make a Will they would not otherwise have made.
If a testator does not satisfy all of these requirements at the time that they gave instructions for the Will, it is likely to be invalid.
Undue influence
If a testator was coerced into making the Will in particular terms that they did not want, then the gift obtained by undue influence is liable to be set aside. Successful claims for undue influence are more common in the case of someone who is vulnerable as a result of impaired mental capacity or otherwise failing health. This is a difficult claim to bring. Persuasion itself is not unlawful, so it needs to be shown that someone has overpowered the testator and caused them to make the Will they made.
Want of knowledge and approval
In very general terms, this relates to whether the testator knew, understood and approved of the contents of the Will at the time they signed it. By way of example, this may be a claim to consider where the testator is blind or illiterate, or if the Will was not prepared in their first language.
Lack of due execution
The first ground to consider when reviewing the validity of a Will is whether it was executed (that is, signed and witnessed) correctly.
The requirements of executing a valid Will are set out in section 9 of the Wills Act 1837:
A Will

must

be made in writing and signed by the person making it (or, in certain circumstances, by someone on their behalf).
The person making the Will (the testator)

must

intend for the Will to be valid when they sign it.
The testator's signature

must

be acknowledged in the presence of at least two witnesses who must also sign the Will.
If any of these requirements are not met, then the Will was not properly executed and is not valid.
Forgery
It may be argued that the signature of the person who made the Will and/or one of the witnesses is not genuine. If that is the case, it cannot be a valid Will.
Fraudulent calumny
If someone makes false comments about another person which lead to the testator excluding that person from their Will, that Will could be set aside.
Inheritance (Provision for Family and Dependants) Act 1975
The 1975 Act allows certain categories of people to apply to the Court for financial provision from a deceased person's estate, namely:
a spouse or civil partner of the deceased (or former spouses or civil partners who have not remarried or entered into another civil partnership);
an unmarried partner of the deceased who lived with them;
a child of the deceased (including legally adopted children);
a person who the deceased treated as a child; or
a person who was financially dependent on the deceased.
You can apply whether the estate passes under a Will or the intestacy rules. You can apply even if you are already due to receive something from the estate if what you are due to receive does not amount to "reasonable financial provision" for you.
Whether you will succeed in your application depends largely on your financial position. Please contact us to discuss your circumstances.
We often settle claims for clients by mediation or other means of Alternative Dispute Resolution ("ADR"). This avoids taking the matter to Court and so helps to keep legal costs to a minimum.
It is important to act quickly. The general rule is that a claim must be brought within six months of the date of the Grant of Probate or Grant of Letters of Administration.
Contesting a Will FAQs
Some common questions – please contact us to discuss your circumstances.
Who can contest a Will?
You may be able to contest a Will or bring a claim if you:
were named as a beneficiary in a previous Will;
are the spouse/civil partner, former spouse/civil partner, cohabitee, child, stepchild or someone who was financially dependant on the person who has died;
were promised an inheritance; and/or
were named in a draft Will that was never signed.
Please note that this is not an exclusive list.
What are the grounds for contesting a Will?
A Will can be contested on any of the following grounds:
Lack of testamentary capacity (e.g. where the person who made the Will did not have the mental capacity to understand the decisions they were making)
Undue influence (where the person making the Will was essentially forced into making their Will in particular terms)
Want of knowledge and approval (where the person making the Will did not know and approve its contents)
Lack of due execution (where the strict legal requirements for signing a Will have not been complied with)
Forgery (e.g. where one of the signatures on the Will is fake)
Fraudulent calumny (e.g. where someone has told the person making a Will lies about another person and this has changed the contents of the Will)
Other related claims include those under the Inheritance (Provision for Family and Dependants) Act 1975 and proprietary estoppel claims.
What is the time limit to contest a Will?
This depends on the nature of the claim but can be as little as six months from the date of the grant of probate. We, therefore, recommend contacting us as soon as possible.
How much does it cost to contest or defend a Will?
This varies dramatically from case to case and depending on whether it is possible to reach a settlement out of Court. We have a range of payment options available and would be happy to discuss these if you contact us.
Can I contest a Will after the Grant of Probate has been issued?
Yes, but we recommend taking action as quickly as possible.
I have not seen a copy of the Will but I do not think I have been included. How can I get a copy?
Until a Will is admitted to probate, only the executors are legally entitled to see it. After it has been admitted to probate, it becomes a public document and should be available to download from the government website.
If the Will has not been admitted to probate, it might still be worth approaching the executors or the solicitors who prepared the Will in case they are willing to provide a copy to you.
Can I bring a claim where someone died without a Will?
You may be able to bring a claim in these circumstances; please contact us to discuss your situation.
My relative is still alive but I do not think I will benefit from their Will. What can I do?
A Will has no effect until a person dies, therefore it is not possible to challenge a Will until that time.
If you are concerned about whether a Will is valid, it may be worth speaking to them to understand their decision and check whether they are happy with it. If they are not, they may wish to update their Will. If they lack the capacity to do that (e.g. if they are suffering from dementia), please contact us about the possibility of applying for a statutory Will.
Can Someone With Dementia Make a Valid Will?
Meet Our Specialists
Home-grown or recruited from national, regional or City firms. Our specialists are experts in their fields and respected by their peers.
Latest News & Insights
Keep up-to-date with the latest legal news and our expert opinion.