Commercial Lease Solicitors for Tenants
We can assist you with all aspects of taking a lease of a property, whether you are an experienced tenant trading from hundreds of units, or you are embarking on a new business venture for the first time. We deal with many different types of properties for tenants, including shops, offices, manufacturing sites, industrial units and restaurants/cafes.
Our expert commercial property solicitors will give you clear, concise and practical advice tailored to suit you.
Ranked as a Tier 1 Department by the Legal 500 we are experts in negotiating lease documents to make sure that they protect you and your business so that you can focus on making your move a successful one.
Leasing a property is a serious investment and involves you taking on substantial obligations and liabilities, often for a very long time. It is vital that these obligations and liabilities are explained to you in detail so that you understand what you will be signing up for. We take the stress away from what can seem like a confusing process and ensure that you are kept fully informed at every stage of the transaction.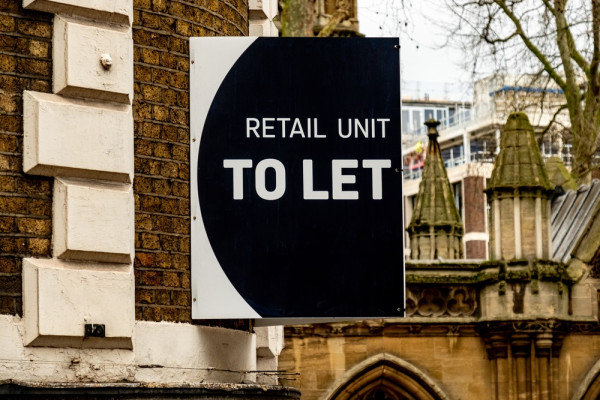 Our Leasing Expertise
Our areas of expertise include the following:
Negotiating and advising on heads of terms
Drafting and negotiating new leases, renewal leases and agreements for lease
Negotiating licences for alterations including advice on reinstatement provisions
Making licence to assign applications including advising on the conditions a landlord may be able to attach to any consent
Advising on break clause issues
Advising on rent reviews, service charge and security of tenure issues
Advising on "green lease" clauses and The Green Deal
Advising on issues affecting the landlord's title such as rights of light and covenants
Drafting and negotiating deeds of variation and surrenders of leases
Dealing with post-completion matters including Stamp Duty Land Tax and Land Registry applications
Our Leasing Experience
We have a wide range of experience in assisting tenants with commercial leases and related matters of all sizes.
Acting for Akzo Nobel Property Group and Dulux Decorator Centre who have more than 180 stores across the UK, in relation to all of their leasehold property requirements.
Acting in connection with four retrospective licences for alterations spanning several years and relating to works costing approximately £600,000 which had been undertaken without landlord's consent.
Acting for a substantial residential developer taking a lease of warehousing space for storage.
Acting for the new partners of a medical practice in negotiating an assignment of the lease of the practice from the outgoing partners.
Acting for the purchaser of a restaurant business in the negotiation of the surrender of the existing lease and the grant of a new lease with more favourable terms.
Dealing with the renewal of the lease of the head office of National Nuclear Laboratory Limited. They had previously had separate leases of the property due to their expansion, which were brought together in one lease in this transaction.
Acting for the tenant of a manufacturing premises in relation to the relocation of its business. We negotiated an option to surrender their existing lease for a premium of £1 million and a new lease at an alternative site.
Negotiating leases for tenants for use as flexible co-working and events spaces.
Negotiating pavement/sitting out licences on behalf of tenants, to enable them to maximise the opportunity for open-air dining space.
FAQs For Tenants
I am taking on a new lease of a property. What documents should the landlord be sending to me in relation to the property?
There are various documents that we will request from the landlord's solicitor, in addition to a draft lease. Your solicitor will pass these on to you for you to look through. It is important that you keep copies of the documents as you may need them in the future.
EPC- the landlord must provide an up to date Energy Performance Certificate for the property, and it must have a rating of E or above.
Asbestos survey- unless the property was constructed in the last 20 years or so, the landlord should have an asbestos survey that they can share with you.
Building insurance- the landlord should have building insurance in place and provide a copy with details of the premium (which the landlord will recover from you, either in whole or as a proportion if the lease is of part of a larger building) and which risks are insured against.
Service charge budget and accounts- if you are going to pay a service charge during your tenancy, the landlord should provide the budget for the current year (to show how much you are likely to have to pay) and the service charge accounts for the last 3 years.
Fire risk assessment- sometimes the landlord will be able to provide the fire risk assessment for the property. However, this is usually the responsibility of the tenant so the landlord may not have a copy if a tenant has previously been in occupation.
Health and safety file- the landlord may be able to provide this. However this is also the responsibility of the tenant so again, they may not have this available.
Option to tax- You will not have to pay VAT on the rent and any other payments due under the lease unless your landlord has opted to tax the property for VAT purposes. This is done by the landlord sending a form to HM Revenue & Customs. We will ask the landlord's solicitor to confirm an option has been made and ask to see a copy of it.
I am looking to take a new lease of a property – what steps do I need to take before a lease is signed?
Before instructing a solicitor and signing a lease, we would highly recommend that you instruct a property agent (or surveyor) to agree the commercial terms and conditions of the lease on your behalf (known as heads of terms). The surveyor will ensure that the terms match your requirements and that you fully understand them. In our experience, the early days of negotiation are a key time to resolve important issues and differences and will lead to a smoother, more cost-efficient transaction.
The terms that need to be considered include the following:-
Rent and rent review – will the rent be a fixed amount or a stepped amount and will it be subject to RPI reviews or an open market rent review? if it is an open market rent review, then are there any unusual assumptions or disregards to take into account for the hypothetical lease (you should speak to a surveyor for expert advice)
Repairing obligations – will the lease be on a full repairing and insuring basis or will repair liability be limited by way of a schedule of condition. Are there any other considerations such as environmental liability or construction defects affecting the property?
Alienation – how much flexibility will you have to assign the lease or underlet the premises, what assignment or underletting conditions will be imposed on you?
Break clauses – what conditions will you have to comply with to enable you to exercise the break, will you have the benefit of a rent-free period if you do not exercise the break?
Alterations – how much flexibility do you have to carry out alterations to the property, what level of alterations are permitted with or without the landlord's consent, what reinstatement obligations will be imposed?
Service charge – what proportion will you have to pay, how has this been calculated, what services will the landlord be obliged to provide, will there be a service charge cap?
It is easy to get caught up in the pace of negotiations, especially if there is pressure to "close the deal" quickly, but it is important that you take the time to understand all of the terms, the obligations imposed and the financial implications of these before you agree to anything. Important points for a lease, such as those listed above, should be addressed at the earliest opportunity. Before final heads of terms are agreed, you may wish to check these with your solicitor to ensure that your specific requirements have been taken into account and that there are no points where ambiguity might arise when drafting begins.
What are the risks of taking on a lease?
Taking on a lease is an important decision and you must ensure that you are fully informed about the risks. If you change your mind about a property, or your business does not do as well as you expected, then you will not be able to just leave the property and cancel the lease without the landlord either agreeing that you can be released from your obligations, or you finding someone to transfer the lease to, who is acceptable to the landlord. Depending on what the lease says, you may also be liable to repair the property and to put it in a better state than it was when you took on the lease.
Why do I need a solicitor, can't I just sign the lease the landlord gives me?
We sometimes hear people tell us that they don't want to spend money on using a solicitor before they enter into a lease. There are situations where you will probably have to use a solicitor so that you can complete the transaction eg if the lease incurs a Stamp Duty Land Tax liability (see below) or it has to be registered at the Land Registry. You could in other circumstances just sign the lease. In our view, however, this would be a very short-sighted approach to take. You are very likely to be signing up to take on extensive liabilities and storing up problems for the future.
We provide a service which is tailored to the advice you need and the budget you have to spend: whether you would like a report to tell you the main terms of the lease and advise you of the risks involved in the transaction or you need a detailed review and negotiation of a complicated suite of documents involving the completion of the lease being conditional on the obtaining of planning permission and construction of the property.
Will I need to pay Stamp Duty Land Tax when a lease is granted to me?
This will depend on the term of the lease and the annual rent you will be paying. These figures are used to calculate the 'net present value' of the lease. The amount of tax is then calculated by reference to this value. The longer the lease and the higher the rent, the more likely it is you will have to pay SDLT. Your solicitor will calculate and let you know the SDLT due at the outset of your matter.
If the landlord charges VAT on the rent, the VAT inclusive figure will be used in the SDLT calculation. Please see the two examples below:
Lease of 5 years, with a rent of £10,000 per year for the first 2 years and £12,000 per year for the final 3 years. There is no SDLT to pay as the 'net present value' comes in below the threshold.
Lease of 10 years, with a rent of £45,000 per year for the first 5 years. There is a rent review to the higher of the existing rent or the open market value on the fifth anniversary. The landlord charges VAT on the rent.
The annual rent used for the calculation is £54,000 (£45,000 plus VAT). Rent reviews which happen after 5 years are not included in the SDLT calculation.
The SDLT due, based on the current rules (June 2020), is £2,990.
We will prepare the SDLT return, which has to be sent to HM Revenue and Customs, together with any SDLT payment due within 14 days of completion of the lease If you miss this deadline, HMRC may charge a penalty.
I am the tenant of a property and want to pass my lease to another company. How do I do this?
Firstly, we will check that your lease includes a right to assign the lease. This is allowed in most leases, provided that you get the landlord's consent. You will need to approach the landlord to check they are happy for you to assign. The landlord is likely to require some references from the new tenant.
The relevant clause in your lease may also allow the landlord to request a rent deposit from the new tenant or a guarantor. You may also need to enter into what's called an 'authorised guarantee agreement', to guarantee the new tenant's obligations.
The landlord's consent is normally given in a licence to assign, and they will probably want you to cover their legal fees (usually between £750 to £1,250 plus VAT). The assignment of the lease will be documented in a deed of assignment or a transfer deed, depending on whether or not the lease is registered at the Land Registry.
I am the tenant of a property and want to leave but my lease doesn't have a break clause. How can I do this?
You may find someone who wants to take over your lease (see question about assignments above).
Alternatively, the landlord may agree for you to surrender your lease early. This is usually documented as a deed of surrender. The landlord may want you to pay a premium for agreeing to terminate early. You will have to pay this on completion of the deed of surrender. The landlord will have no obligation to allow you to surrender the lease.
Most leases contain an obligation for the tenant to reinstate the property when the lease ends, meaning that they must remove any alterations/ additions they have made to the property during their lease. However, sometimes the landlord may agree for you to leave these alterations if they benefit the property. You will also need to make sure the property is left in the state of repair and condition required by the repairing obligation in the lease.
Depending on the value of the property, the landlord may serve a schedule of dilapidations on you before/ after the lease ends. This will record which items they want you to reinstate, and any items of disrepair you have to make good. Sometimes the landlord will ask for a sum 'in lieu' of carrying out these repairs and the reinstatement. You will need to factor these costs in when considering the termination of your lease.
Meet Our Specialists
Home-grown or recruited from national, regional or City firms. Our specialists are experts in their fields and respected by their peers.
Contact Us
You can contact a member of our team using the contact form below or by phoning us on
Latest News and Insights
Keep up-to-date with the latest legal news and our expert opinion.