IT Technician
IT Technician
We are looking for an IT Technician to work alongside the IT Manager and IT Assistant, providing effective 1st / 2nd line support to all end users within the business and supporting the successful delivery of IT projects.
JOB DETAILS
Post Title : IT Technician
Department : Information Technology
Reports to : IT Manager
JOB PURPOSE
To assist the Information Technology department in providing efficient and effective IT support across the firm. To provide Level 1/2 support to end users of all IT services within the business.
MAIN DUTIES AND RESPONSIBILITIES
Managing support calls from start to resolution, keeping the end user informed during the process. Prioritising tasks and identifying issues that need to be redirected to the IT Manager or our third party support company.
Providing first/second line support for users with day to day application issues and answering any 'how to' questions in relation to software, including: Outlook, Microsoft Office, BigHand Digital Dictation/Transcription and SOS (case management software).
Providing first/second line support for printing issues, changing toners, clearing jams etc. Logging calls with our third party supplier to resolve issues that cannot be dealt with internally.
Production and testing of training/support documentation material for both end users and IT processes within the IT department.
Delivering IT related training material to staff.
Guidance/training/mentoring for the IT Assistant.
Delegation of duties where appropriate to maximize department efficiency and productivity.
Managing and ordering consumables for the printers and other IT equipment.
Setting up and configuring new desktops.
Completing internal moves of users and equipment.
Providing general maintenance to the firm's network and hardware.
Assisting with the effective planning and development of the IT infrastructure.
Supporting the use and set up of conference room facilities for users and guests. Providing training/instruction on how to use the PC, telephone conference equipment, setting up WiFi access for guests etc.
Promote and comply with legislation and Myerson's policies on equal opportunities and health and safety both in the delivery of services and the treatment of others.
Identify and undertake training and development as required in order to meet personal and business needs.
Manage a high workload with ever-changing priorities.
Work within and continuously develop a customer service driven culture of ownership and quality.
Always being aware of the 'bigger picture' and anticipating situations and potential problems.
Undertake any other reasonable duties, commensurate with the level of the post so as to ensure the smooth running of Myerson.
REVIEW ARRANGEMENTS
This job information cannot be all encompassing. It is inevitable over time that the emphasis of the job will change without changing the general character of the job or the level of duties and responsibilities entailed. This information may be periodically reviewed, revised and updated in consultation with the post holder to reflect appropriate changes.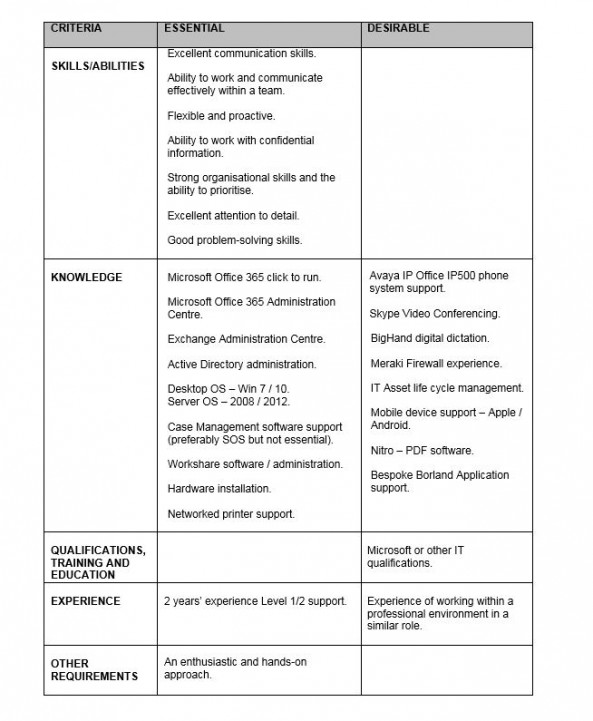 37 hours per week, salary dependent upon experience plus staff benefits.
To apply for this position please send your CV to vacancies@myerson.co.uk
Benefits include: generous annual leave, private healthcare, death in service scheme, subsidised gym membership and a contributory pension scheme.